Gestural interface


Pedalophone is an electroacoustic device that allows the musician of any acoustic instrument to increase and expand the sound capabilities of his instrument.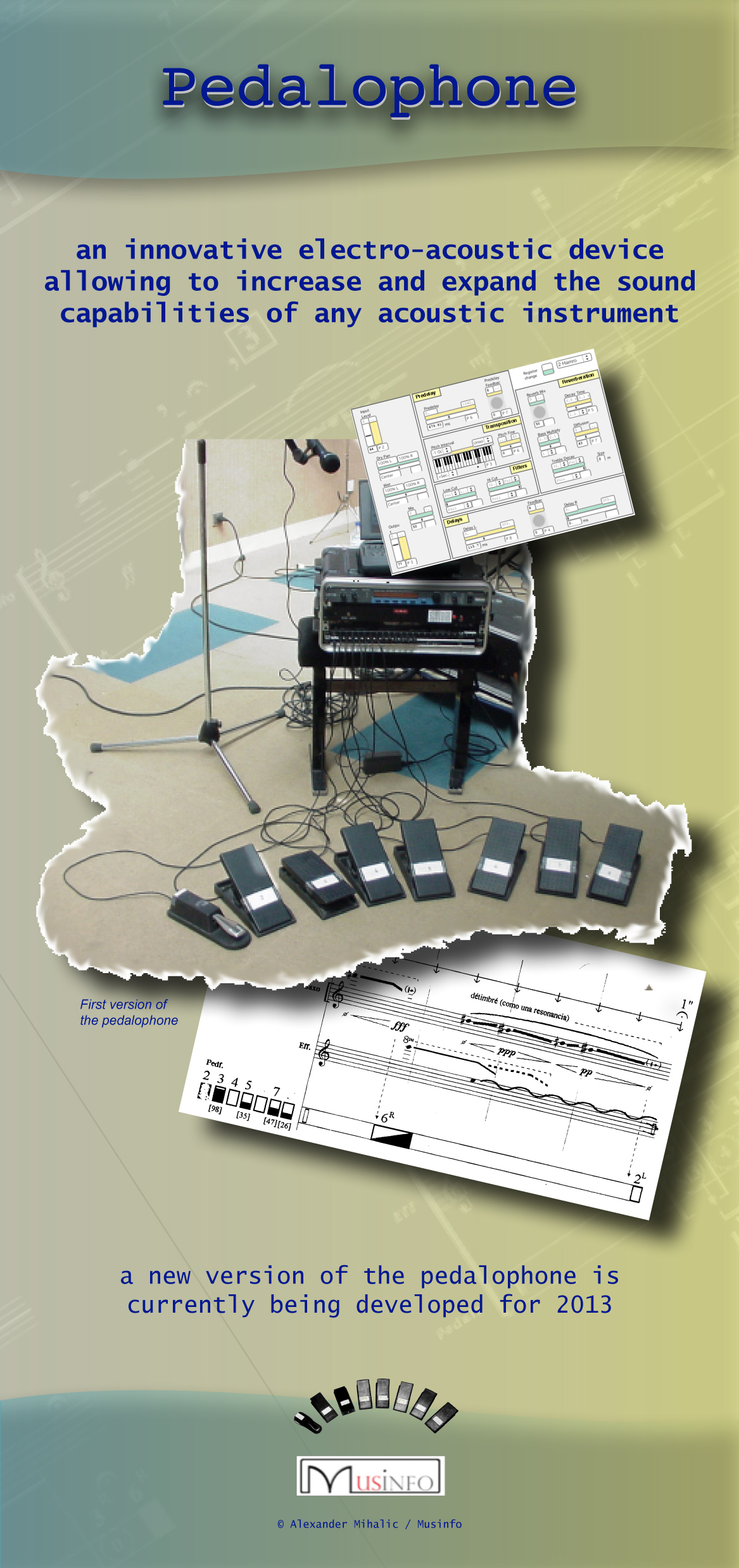 It is an eight pedal device that allows musicians to access the signal processing parameters and control in real time through simple gestures.

Each continuous variation pedal affects sound processing parameter such as delay, transposition, feedback, decay and others.

The purpose of this instrument is give musicians an effective way to produce "live-electronic" music anywhere (concert hall, school, house, ...) and play music of the same way we play a regular instrument: improvising and having fun.
Pedalophone brochure PDF format.