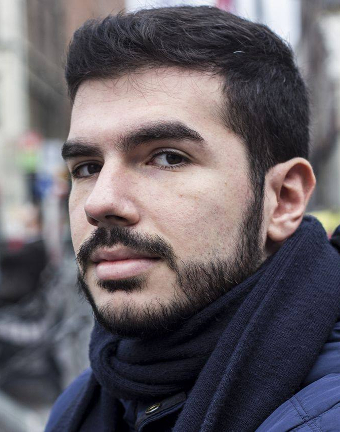 Umut Eldem is a composer, musician, and researcher. After receiving his Bachelor's diploma in Composition at the Mimar Sinan State Conservatory, he has continued his Master's studies in the Royal Conservatoire of Antwerp. In the same institution he has done his Postgraduate research, 'Foundations of Cross-Modal Analytic Thinking' on the applicability of synaesthesia and colour as an inter-sensory musical concept.
He has given lectures on his research of synaesthesia, and had his works combining sound and colours performed in Belgium, Turkey, Italy, Romania, and Luxembourg. His installation 'Chrom', made of differently coloured music boxes scattered in the Mirador Forest in Luxembourg, has explored the relationship between music, the senses, and our physical location. His work 'Prelude', for electronics, narrator, and coloured light, has applied the cognitive sound-colour relationship on the interdisciplinary performance practice. 'Glimmer', for saxophone, electronics, and live visuals, incorporates the musician as an active participant on the projection of not only the sound, but the visuals as well.
He is currently a PhD researcher in the Royal Conservatoire of Antwerp, and musical director of the theatre collective Mixed & United. His current PhD research entitled 'The Hearing Glass: Synaesthetic Correspondences in The Musical Practice' intends to develop an intersensory theory of audiovisual art.
https://ap-arts.be/en/person/umut-eldem
https://soundcloud.com/umutreldem
---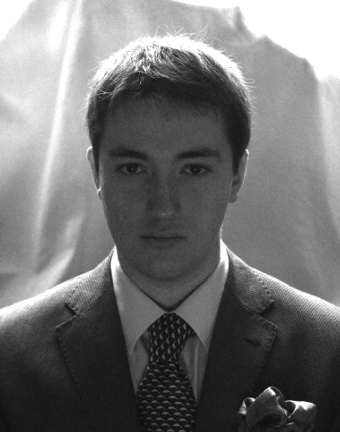 Born in 1993, Philippe Hattat begins his musical studies in 2001 at the Conservatory of Levallois-Perret, then at the Conservatory of Paris in 2003. Entering the CNSMDP in 2011, he is awarded the piano accompaniment prize (2014), piano prize (2016), writing prize (2018) and orchestration prize (2019).
In parallel, from 2005 to 2011, he pursues studies in composition and orchestration with Michel Merlet at the Conservatory of Levallois-Perret. Since then, thanks to increased contact with contemporary creation during his studies at the CNSMDP, he seeks to associate, in his way, a "compositional craftmanship" (using diverse contrapuntal writing resources) with research on timbre (with a current taste for certain forms of saturation), micro-intervals and musical gesture.
Philippe Hattat is winner of the Concours International de Piano d'Orléans (2016) as a pianist and a composer (Special Mention Ricardo Viñes Prize, Special Mention Alberto Ginastera Prize, and André Chevillon – Yvonne Bonnaud Composition Prize).
---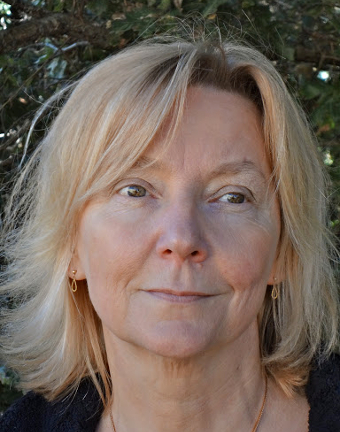 Born in Algeria from a Polish father and a French mother, Pascale Jakubowski follows her musical studies in France. Pursuing a double degree - piano then clarinet - to which she soon adds singing, she has been writing works that she frequently performs herself for several years already when she decides, in 1986, to take lessons in harmony, electroacoustic composition and musical analysis at the National Conservatory of the Bordeaux region.
Since the beginning, Pascale Jakubowski is inspired by the dual practice of compopsition and interdisciplinary experimentation, which leads her to work closely with artists and scientists (Trans-figurations and Télé-plastique, 1989-1992; Le destin de petits riens, in a plastic environment by Francis Proudhom, 2005). The reason for this is her sensitivity to other forms of artistic expression, which is furthermore reflected in her atonal writing style - free from strict system analysis, where the exploration of micro-intervals and the profusion of game modes with the instrument also prosper.
Artist-in-residency at Ille-et-Vilaine (1999-2000), Pascale Jakubowski elaborates an ambitious project including some of the constitutive elements of her compositional approach, such as litterature and world music, which have always deeply nurtured her reflection. Awarded by the Sacem (Society for authors and composers) in 2005 with the Pierre et Germaine Labole Prize for Hautes Terres; 2004), the composer successively holds different positions in the educational field. Since 2007 she is professor of analysis and composition at the conservatory of Saint-Etienne.
---