Tuesday 26 May at 16h30 - Médiathèque de Tarentaize

Como Encendida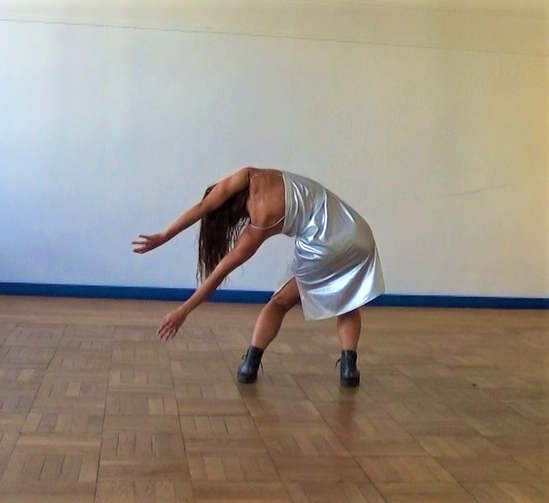 "It has to do with an assembly of materials, belonging to one person and being the object of all her impulses.
It's a hybrid element made of instinct and artifices, led by all kind of forces, organics and mechanics.
A burning and nervous activity, sometimes absurd, like an object functioning dysfunctioning.
The body is like a complex machine which evolves by itself, multiform.
It recharges, stops, repeats, degrades itself.
It doesn't have a particular utility, it doesn't represent, it's self referential."
Dancer Lucía Gervasoni proposes a contemporary choreorgraphy on two mixed works by Argentinan composer Arturo Gervasoni : Como encendida and Relief Résiduel.

Lucía Gervasoni

Having studied at the Conservatory of Nantes, Lucía Gervasoni pursued her dancer-performer studies at CNSMD-Lyon. During her studies, she gets inspiration from the work of different coreographers such as Claude Brumachon and Benjamin Lamarche, Alain Platel and les Ballets C de la B, Emanuel Gat, Samuel Lefeuvre and Florencia Demestri, Nasser Martin-Gousset, Pierre Pontvianne, Abou Lagraa, Davy Brun and Lisi Estaras.
She has worked in Spain with coreographer Yuri Gudushauri, with the Compagnie A'Corps/Karim Amghar, and Fabio Crestale. She showed interest in other domains such as flamenco, hip hop, kung fu and theatre, which further enriched her dancing.
In her personal work, Lucía chooses a path of research and creation in collaboration with other artistic styles. She creates choreography projects with numerous musicians, as well as with video, photography and fine arts.
She currently teaches contemporary dance at the Conservatory of Tours.