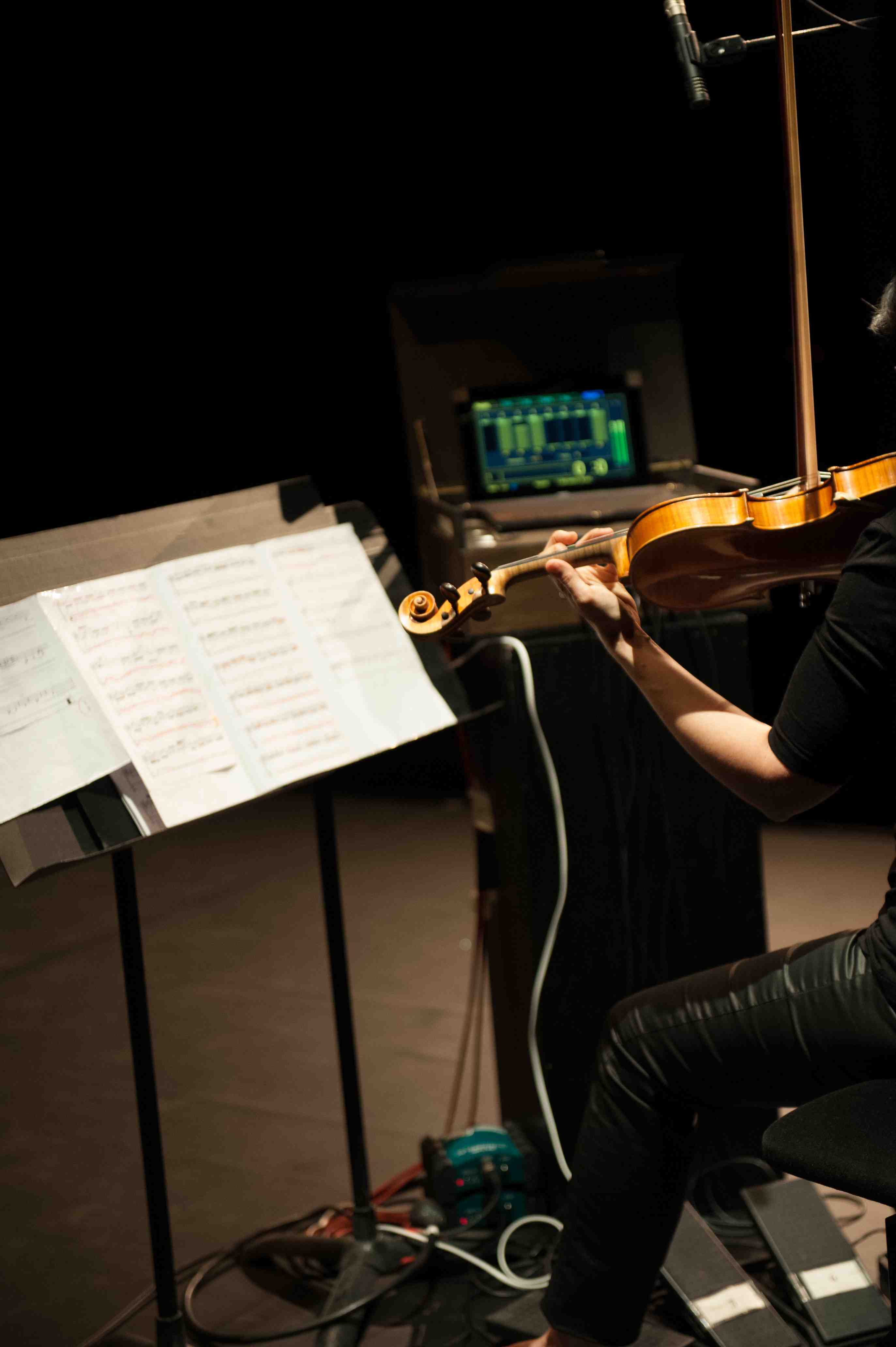 Sampo is a device with a maximum of seven pedals that allows the soloist to access the signal processing parameters and control them in real time through simple gestures.
Purpose
The purpose is to allow musicians to have an effective way to produce "live-electronic" music without any location constraint, even at home, and to play this music the way we play a classical instrument, improvising and having fun.
Mixed music pieces
Two types of pieces can be performed: the live-electronic pieces and tape music.
For live-electronic pieces, each continuous variation pedal affects one sound processing parameter (or more - it's the composer who decides) such as delay, transposition, feedback, decay and others. This way, the musician changes and adds sounds to his instrument following the pedal movements written on the score. The purpose is to add a new sound dimension to a traditional acoustic instrument.
In addition to the live-electronic pieces you can play tape music - in this case the musician uses four pedals:
to trigger the play and to move inside the file to facilitate rehearsals
output volume level of the instrument
output volume level of the tape,
Adding an effect (usually reverb).
Facility
The musician is thus completely autonomous - he or she does not need an assistant and can work wherever he or she wants, in his home studio or quietly at home ...
Sampo is easy to transport and install. You can play wherever there is an electrical outlet...