8 October 2021, Gland - Switzerland

Workshop to enlarge the flute's sound field with the Sampo at the La Côte Flûte Festival in Switzerland. With Alexander Mihalic and Alicja Lizer-Molitorys.
Did you think that the sounds of the flute were unchangeable? Or that mixed music was out of your reach? Come discover the Sampo!
The Sampo is an intuitive and autonomous solution for transforming your flute into an augmented one. Through simple gestures, add to your playing delays, echoes, loops, transpositions, and many more. Numerous professional and amateur flutists as well as conservatories have already adopted the Sampo for their concerts, auditions, exams and competitions.
In this workshop, participants will be able to try out the Sampo with their flute, either by improvising with the effects (examples of effects) or by playing existing scores that can be prepared in advance (available here).
The workshop is open to flutists of all levels, with or without previous experience of mixed music.
Registration
Register online on the festival website: Masterclasses and workshops
Concert
At 11h, a concert with Sampo by Alicja Lizer-Molitorys, principal flutist of the Orkiestra Muzyki Nowej (PL), with works by Kaija Saariaho, Hongshuo Fan and Przemyslaw Scheller. These same works will serve as a basis for the workshop (study of the effects).
---
The festival
La Côte Flûte Festival is an international encounter around the transverse flute which brings together every year flutists, luthiers, editors and associations in the La Côte region in Switzerland. The festival proposes concerts, workshops, masterclasses, competitions and exhibitions around the flute. open to flutists and music lovers from all walks of life, the event presents a program going from classical music to jazz and improvisation.
Rendez-vous from 7 to 10 October 2021 for great musical encounters and discoveries!
---
A composer and PhD in musicology, Alexander Mihalic is the creator of the Sampo.

Having a passion for the link between science and art, he is particularly interested in gestural interfaces and the sonification of data.

His career in different musical research centres led Alexander to work with various composers and performers of mixed and electroacoustic music, and to observe the difficulties encountered in this field. These experiences encouraged him to search for a portable and autonomous means for performing mixed music - a research that led to the creation of the Sampo.

Alexander Mihalic is currently focusing on the development of the Sampo and on the management of Musinfo association, where he serves as Chairman.

Flutist from Poland, Alicja Lizer-Molitorys enjoys an active career as a soloist, chamber musician, orchestral player, and teacher.

Since 2000, she holds the position of principal flutist of the Orkiestra Muzyki Nowej. In recent years, Alicja has focused on further developing her skills in contemporary techniques.

Collaborating with aspiring composers she has commissioned and premiered several pieces written for solo flute and for Lorien Trio. She has performed at international festivals of contemporary music, and beloved flute took her to many different venues across Europe. In collaboration with Japanese pianist Rinko Yoshino, they perform alternately in Poland and Japan promoting music of their native countries.

Follow also Alicja's workshop on how to read a contemporary score, Sunday 10 October!
---
---
Composers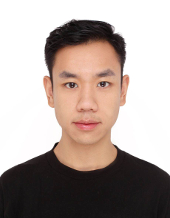 Hongshuo Fan is a Chinese sound artist and multimedia composer. He is currently doing his PhD at the NOVARS sound research centre (University of Manchester). He graduated from the Electronic Music Department at Sichuan Conservatory of Music and was a member of Sichuan Key Laboratory of Digital Media Arts.
His research and creative interests include New Media Art, Interactive art and Multimedia Design. Hongshuo's works have been selected to perform in China, United States, Poland, Netherlands, Sweden, Korea and many other international events.
He is the winner of the 2015 Shanghai International Electronic Music Week "Best Works Award", the 2016 ICMA (International Computer Music Association) Asia-Oceania Regional Award, in 2019 winner of the Sampo and Null-State composition contests and of the Giga-Hertz award.
Flowing Form (2019)
In Flowing Form, the music becomes almost tangible. Arising from silence, the sound of the flute demultiplies, metamorphoses, then engages in a dance before slipping through our fingers like flying birds. In the end the image gets darker, the shape transforming into a metallic sound environment.Written in the framework of the 2019 Sampo composition contest, Flowing Form perfectly illustrates the richness of sound of the augmented flute. The electronic part consists of only real-time transformations realized by the performer. The final score was written in collaboration with flutist Alicja Lizer-Molitorys during a composer-performer residency.
Kaija Saariaho is a prominent member of a group of Finnish composers and performers who are now, in mid-career, making a worldwide impact. She studied composition in Helsinki, Freiburg and Paris, where she lives since 1982. Her studies and research at IRCAM have had a major impact on her music, and its typically mysterious textures are often created by the combination of live and electronic music. Although her catalogue contains a great number of chamber music works, since the mid-90's she has progressively turned to stronger forces and greater structures, such as the operas L'Amour de loin and Adriana Mater, and the oratorio La Passion de Simone.
NoaNoa (1992)
NoaNoa is a piece for flute and Ircam's "Station d'informatique musicale" (SIM, based on the Next computer). Different types of flute sounds are sampled and stored in the memory of the SIM, then triggered and electronically transformed at given moments in the score, either using score following (following the pitch and envelope of the flute), or using a pedal, controlled by the performer. In a general manner, the electronic part develops the musical ideas of writing for the solo instrument. The title refers to a wood cut by Paul Gauguin, NoaNoa. It also refers to a travel diary of the same name, written by Gauguin during his visit to Tahiti in 1891-1893.The fragments of phrases selected for the voice part in the piece come from this book. NoaNoa is also a team work. Many details in the flute part were worked out with the help of Camilla Hoitenga, to whom the piece is dedicated. The electronic part was developed by Xavier Chabot on the SIM environment, under the supervision of Jean-Baptiste Barrière.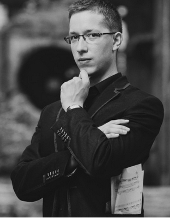 Composer and musician of didgeridoo, Przemysław Scheller plays and collects ethnic instruments from around the world. Electronic media, in particular mixed music, play a big part in his creativity. He also seeks to combine different artistic domains, such as multimedia, interactive music and sound installations.
He started composing at the age of 18 under the direction of Ukrainian composer Uliana Biłan.Having graduated from Alaksandar Lasonia's class at the Music Academy in Katowice and Philippe Hurel's class at the Conservatoire National Supérieur de Musique et de Danse in Lyon, France, he obtains in 2018 his Ph.D in arts from the two universities under the supervision of Jarosław Mamczarski (Academy in Katowice) and Michele Tadini (CNSMD Lyon).
Winner of numerous composition contests in Poland and abroad, he has also received twice the Ministry of Culture and National Heritage Prize for his exceptional realizations. In 2010, he received a scholarship for the Tempo Reale (Florence) international workshops. He also received the Ensemble MusikFabrik Köln scholarship (Germany).
He regularly receives commissions and his works have been performed at the main festivals of new music, at concerts in Poland and abroad.
He is assistant at the New Media Department of the Faculty of Arts at the University of Silesia in Katowice. He is also the artistic director of Silesian Composers' Tribune festival.
Geometria paradoksu (2019)
Plato says "If you make a false statement, I will throw you in the water". Socrates responds "You will throw me in the water" / J. Buridan
When a grain of millet falls it makes no sound, but when a thousand grains fall they do, thus many of nothing become something. / Aristotle
If asking oneself "Am I dreaming?" in a dream proves that one is, what does it prove in waking life? / E. Hutton
Geometria paradoksu - the geometry of the paradox - is an original work for alto flute and Sampo. It makes use both of real-time transformations of the flute sound, and of a sound file that links together the different sound elements, establishing a dialogue between the flute and the electronics and creating the mysterious atmosphere of the work.