Bratislava, Slovakia - 7 May 2013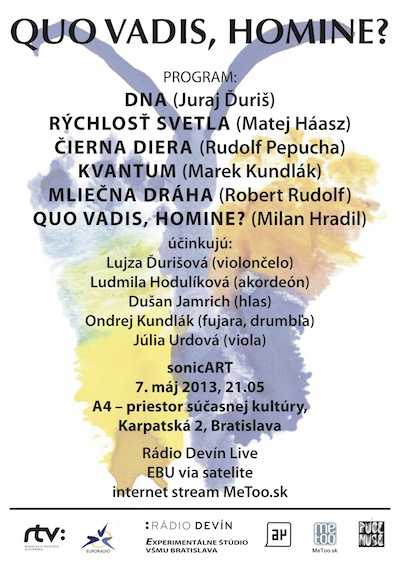 Featuring Robert Rudolf with his piece "Milky Way".
The programme of the concert QUO VADIS HOMINE ? is inspired by the technique used for the making of stained glass. It's composed of several parts, fragments of an entity whose sound outlines we distinguish in the dim light of the new concert hall of studio A4. This unique project of sonicART is broadcast live on Radio Devin, EBU and on iTV.