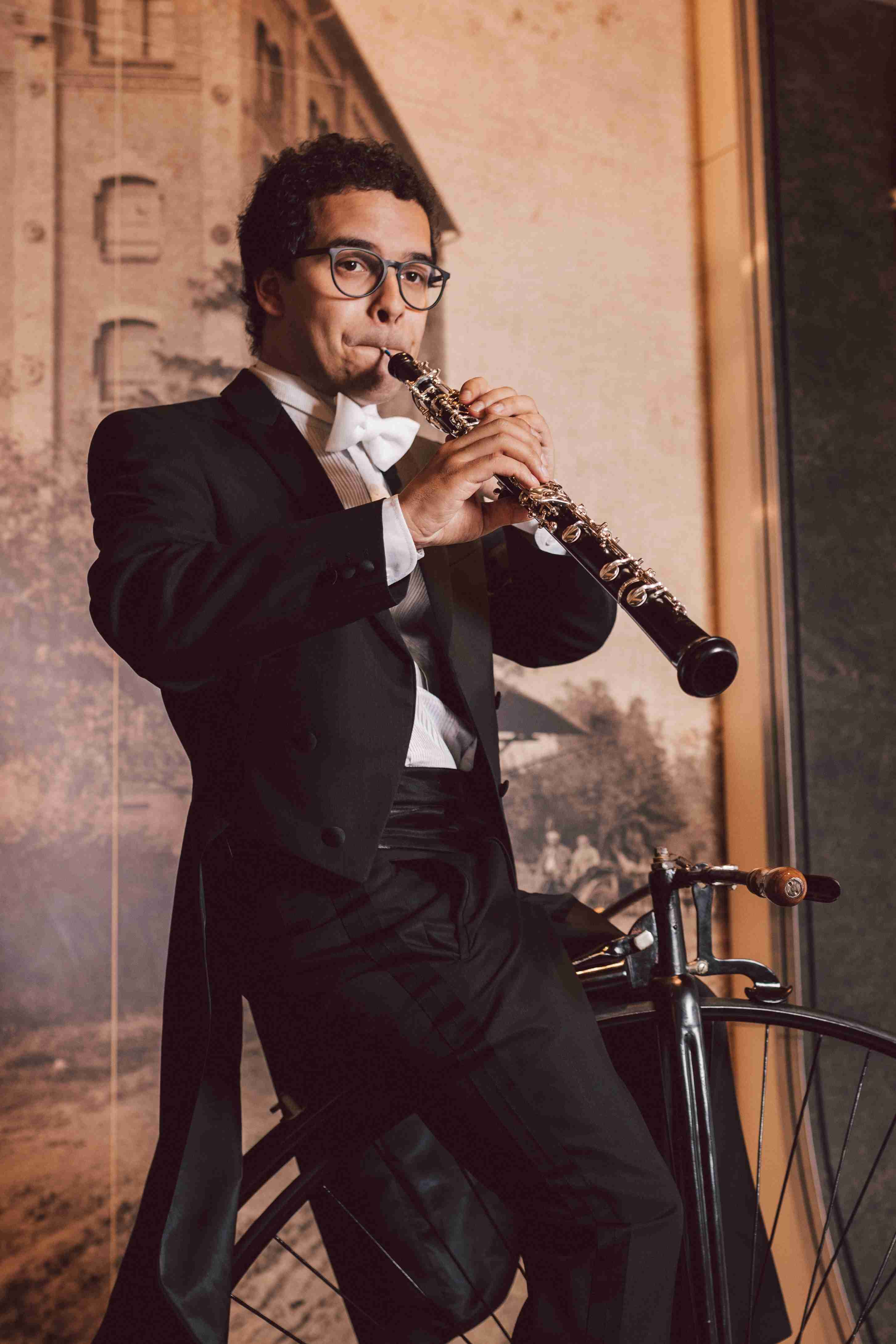 Tiago Coimbra is principal oboe in the Göttinger Symphony Orchestra, in Germany. He was member of the Gustav Mahler Jugendorchester and makes guest appearances regularly as principal oboe at the NDR Radiophilharmonie Hannover, MDR Sinfonieorchester Leipzig, Staatsoper Hannover, Staatsorchester Braunschweig Staatsorchester Kassel, Remix Ensemble Casa da Música and Orquestra XXI. He joined also the the Luzerner Sinfonieorchester, Opernhaus Zürich, Orquestra Gulbenkian and Orquestra Nacional do Porto.
He has performed in the main European cities, as well as in Russia, China and Japan. Coimbra was awarded prizes in international competitions and played as soloist with Basel Kammerorchester, Göttinger Symphonie Orchester, Philharmonic of Yakutia, Filarmonia das Beiras and Argovia Philharmonic, among others.
Chamber music takes a very important role in his career. He plays often with the ensemble Camerata Nov'Arte, harpist Carolina Coimbra, CODA Quintet, Trio Fermata and with soloists of the Göttinger Symphony Orchestra.
He has worked with some of the most important composers of his time, Hans Ulrich Lehmann, Helmut Lachenmann, Heinz Holliger, James MacMillan, Sérgio Azevedo, Luís Carvalho and David Philip Hefti, and performed the premiere of some of their pieces for the oboe.
He started his oboe lessons with Saul Silva and Ana Madalena Silva in Portugal at the Music Conservatoire in Vila Nova de Gaia, his hometown. Later on he completed a Master's degree at the Zürcher Hochschule der Künste with Thomas Indermühle having finished in 2013 with the highest mark. In 2016, Tiago finished, with distinction, the Soloist Diplome studies at the Hochschule für Musik Basel with Emanuel Abbühl. Furthermore, he studied with Maurice Bourgue at the Academie Musicale de Villecroze.
Tiago Coimbra was a scholarship holder of the prestigious Swiss foundations LYRA Stiftung, Fritz-Gerber Stiftung, Bruno-Schuler Stiftung, among others. He is currently in the last year of his doctoral investigation program at Universidade de Aveiro, in Portugal.
---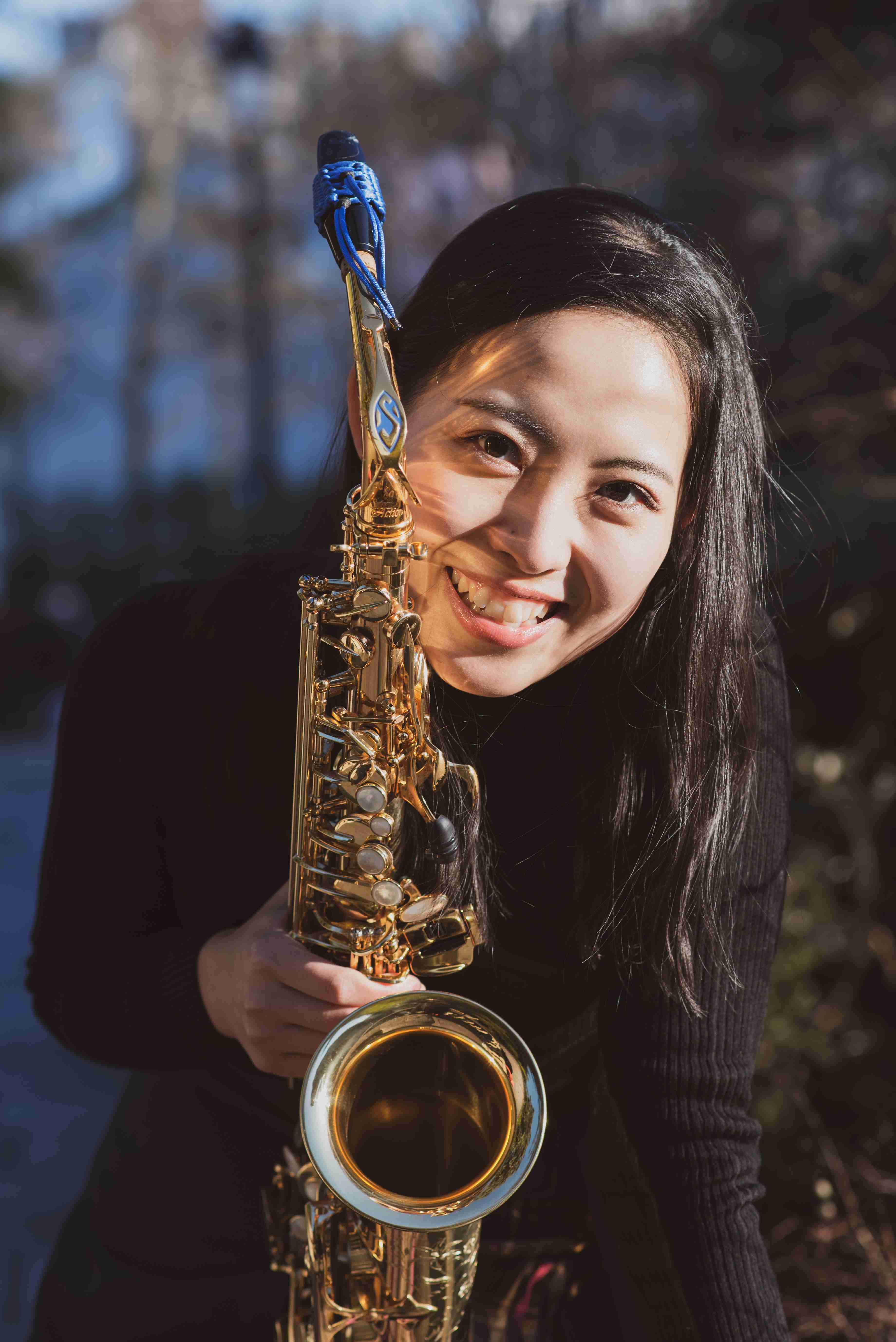 Miho Hakamada was born in Ichinomiya in Japan. She started learning the saxophone at the age of 10 as member of a symphonic band and receives her first lesson at the age of 12.
After obtaining a Bachelor of Arts at the University of Kobe, she specializes in a Master of Arts Management, but also deepens her instrumental work by widening her saxophone repertoire and continues her symphonic band activities during her studies.
She spends a year as an Erasmus student at the Paris Diderot University in Art and Literature (2015-2016). She decides at that time to focus her studies on professional musical performance as a saxophone player. She is admitted to the Conservary of the 6th district of Paris with Chiharu Lemarié, with whom she obtains a diploma in musical studies in 2017.
In 2017, she enters the Conservatoire National Supérieur de Paris in Claude Delangle's class, as well as Jens MacManama's chamber music class (saxophone and piano), obtaining her degree in 2020.
She is currently pursuing her Master's in saxophone and in generative improvisation with Alexandros Markeas and Vincent Lê Quang.
Her career is punctuated by numerous awards:1st prize unanimously in the Nantes International Contest in 2017, and she is notably winner of the legendary 7th Concours International Adolphe Sax de Dinant in 2019. She gets to perform as a soloist with the Chamber Orchestra of Belgium.
In parallel with her activity as a performer, she is very active in the organization of artistic projects and concerts at festivals, as well as educational concerts, in particular in collaboration with the University of Kobe and the city of Hino, Tokyo.
She participates in a major tour in China with Triton Quartet in 2019.