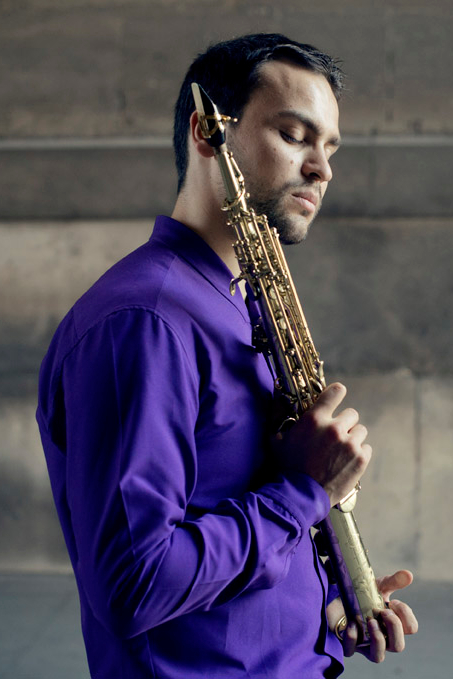 Having started his musical studies in the Yvelines department (France), Eudes Bernstein obtains his Master's degree in Saxophone (Claude Delangle's class) and is currently pursuing the National Teacher Training Certificate at CNSMD Paris. He takes part in an Erasmus exchange at the Hochschule in Cologne (Daniel Gauthier's class) and teaches since 2019 at the conservatory of Aulnay Sous Bois. He completes his education with the obtention of a Bachelor's degree in musicology at the Paris IV Sorbonne University.
Winner of numerous international competitions (Osaka, Dinant, Aeolus, FMAJI, FNAPEC), he performs as a soloist with several international orchestras (Orchestre de Chambre de Belgique, Düsseldorfer Symphoniker, Sud Westphalen Philharmonie, Orchestre Pasdeloup, Orchestre d'Harmonie de la Garde Républicaine, Orchestre de Chambre Nouvelle Europe, Polish Chamber Philharmonie Sopot) in particular under the direction of David Reiland, Benjamin Levy, Nicolas Simon, Julien Leroy, Romain Dumas, Sergio Cardenas or Martin Lebel.
He is also one of the very few saxophonists to enter the prestigeous Fondation Banque Populaire.
He also performs at the prestigeous Venice Biennial in teh world premiere of Habitat, a multimedia work in collaboration with composer Francesco Pellegrino and visual artist Roberto Cassano under the direction of Thierry Coduys and Andrew Quinn.
In 2021, he publishes his first record « Spirales » at the label Paraty and he is preparing for 2022 the premiere of Jonathan Pontier's Maëstrom Chocolate for saxophone and electronics.
---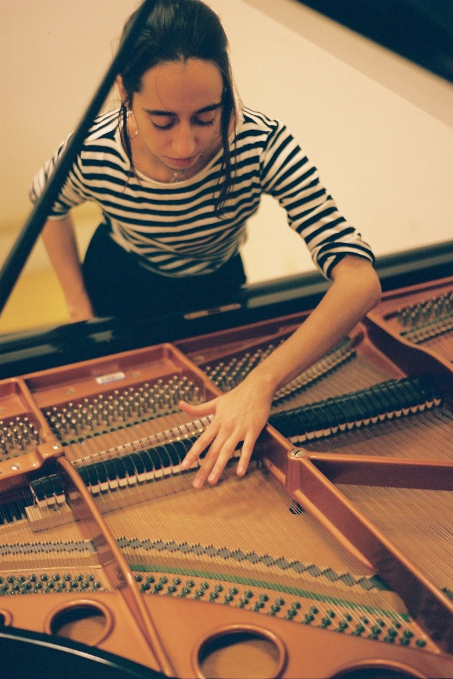 Inês Lopes is a Portuguese pianist currently living in The Netherlands. She is an avid student of contemporary music with particular interest in repertoire for piano and electronics. On this subject she gave a concert / lecture on the 4th International Meeting of Contemporary Piano, a small concert at Tipografia do Porto, made a recording session for CARA – Orquestra de Jazz de Matosinhos and had a recording of a piece for toy piano and electronics streamed at Gaudeamus Muziekweek 2020.
She studied at the Porto Conservatory of Music and the Porto School of Music and Performing Arts (ESMAE) in the classes of Professors Eduardo Resende and Madalena Soveral, respectively. During her academic studies, she won the Helena Sá e Costa Prize (2016), having played Béla Bártok's Concerto for Piano and Orchestra no. 3 with the ESMAE Symphonic Orchestra. Also noteworthy have been her various collaborations with the ESMAE Symphonic Orchestra and her involvement in the activities of the composition department where she has had the opportunity to premiere several pieces for solo piano, chamber music and contemporary music ensemble groupings. She has also dedicated herself to chamber music with groups such as the Quinteto Lumos and Triarkhía with whom she has played in various concert rooms in Porto, Braga and Viana do Castelo in Portugal.
Inês is currently in the second year of her master's degree in The Hague at the Koninklijk Conservatorium where she's specializing in Ensemble Academy and studies with Ellen Corver. She is now interested in exploring the concept of transdisciplinarity in her work while aiming to collaborate with young composers and artists of different fields.
She is the pianist of the Sketch351 ensemble since 2020.
---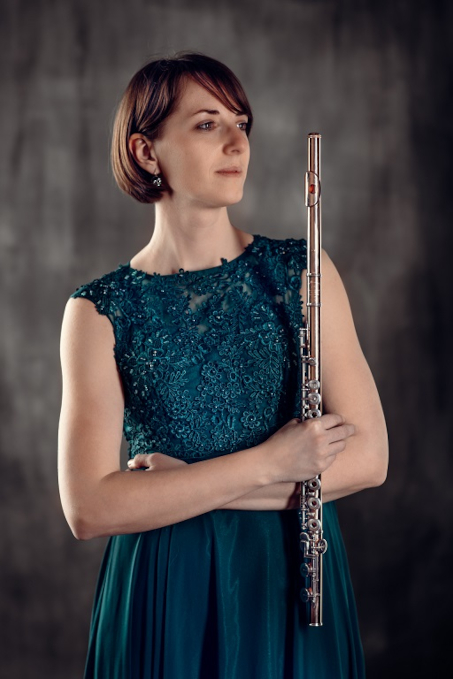 Tina Ostruh was born in Celje, a small bourgeois city in Slovenia. She started learning the flute at the age of 11, and in three years formed a duo Ka-Ti with her sister (with zither). The duo recorded a couple of albums and regularly performed for a dozen years. Her studies resulted in receiving a title of professor of flute and a title of academic flutist at the University of Ljubljana, Academy for music. Part of her study was done at the Royal Conservatoire of Scotland in Glasgow (RSC). During her studies, she was a member of hard rock band Aperion, recorded an album entitled Act of Hybris, and performed multiple concerts and festivals with them. She has also obtained a degree in General Linguistics from the University of Ljubljana, Faculty of Arts.
Her first encounter with contemporary music was during her studies at the RSC, which was inspired by outstanding educator and flutist Ruth Morley. During her stay in Scotland, Tina played at the modern music festival Plug with Scotland's leading contemporary music ensemble, Red Note. As a student, she also had the opportunity to play music, composed by Adrián Borreda, Eddie McGuire, Mathew Whiteside, Maggie Payne, Ian Clarke, and others.
After finishing her studies, she started a career as a professor at Music School Celje, teaching primary and high school pupils, conducting the music school's junior wind orchestra and the symphony orchestra of a local high school. In recent years, she has taken an interest in the deepened study of contemporary music, which led to the formation of the duet Timber (with zither). This year, she is working on a new contemporary project with a dancer to highlight a connection between sound and dance movement in modern environments.
She believes that learning and gaining new experiences is never a waste of time and that we always need to search for integrity that helps us grow in musical and personal sense.