Composition
Przemysław Scheller
Composer and musician of didgeridoo, Przemysław Scheller plays and collects ethnic instruments from around the world. Electronic media, in particular mixed music, play a big part in his creativity. He also seeks to combine different artistic domains, such as multimedia, interactive music and sound installations.
He teaches composition at the Music Academy of Katowice and at the New Media Department of the Faculty of Arts at the University of Silesia. He is also the artistic director of Silesian Composers' Tribune festival.
Local project leader for Artex Katowice in 2019, Przemyslaw introduced the Sampo in his composition class and organized several events related to the Sampo. He also composed and recorded an original work for flute and Sampo.
Improvisation
Henri-Charles Caget
Henri-Charles Caget is professor of percussions, chamber music and improvisation at the CNSMD Lyon and teacher at Ecole de L'Oralité. In parallel to his teaching work, he writes musical shows, designs musical instruments and develops diverse and original projects, such as the creation of the Orchestre cucurbital, where all instruments are made out of cucurbits.
Henri-Charles Caget also gives masterclasses and performs with ensembles such as Canticum Novum and the Ensemble Orchestral Contemporain.
He currently works with the Sampo in his improvisation class at the CNSMD Lyon in the framework of the SphinX project.
Effects & instrumental practice
Alexander Mihalic
A composer and PhD in musicology, Alexander Mihalic is the creator of the Sampo.
Having a passion for the link between science and art, he is particularly interested in gestural interfaces and the sonification of data. His career in different musical research centres led him to work with various composers and performers of mixed and electroacoustic music, and to observe the difficulties encountered in this field. These experiences encouraged him to search for a portable and autonomous means for performing mixed music - a research that led to the creation of the Sampo.
Alexander Mihalic is currently focusing on the development of the Sampo and on the management of Musinfo association, where he serves as Chairman.
Expérience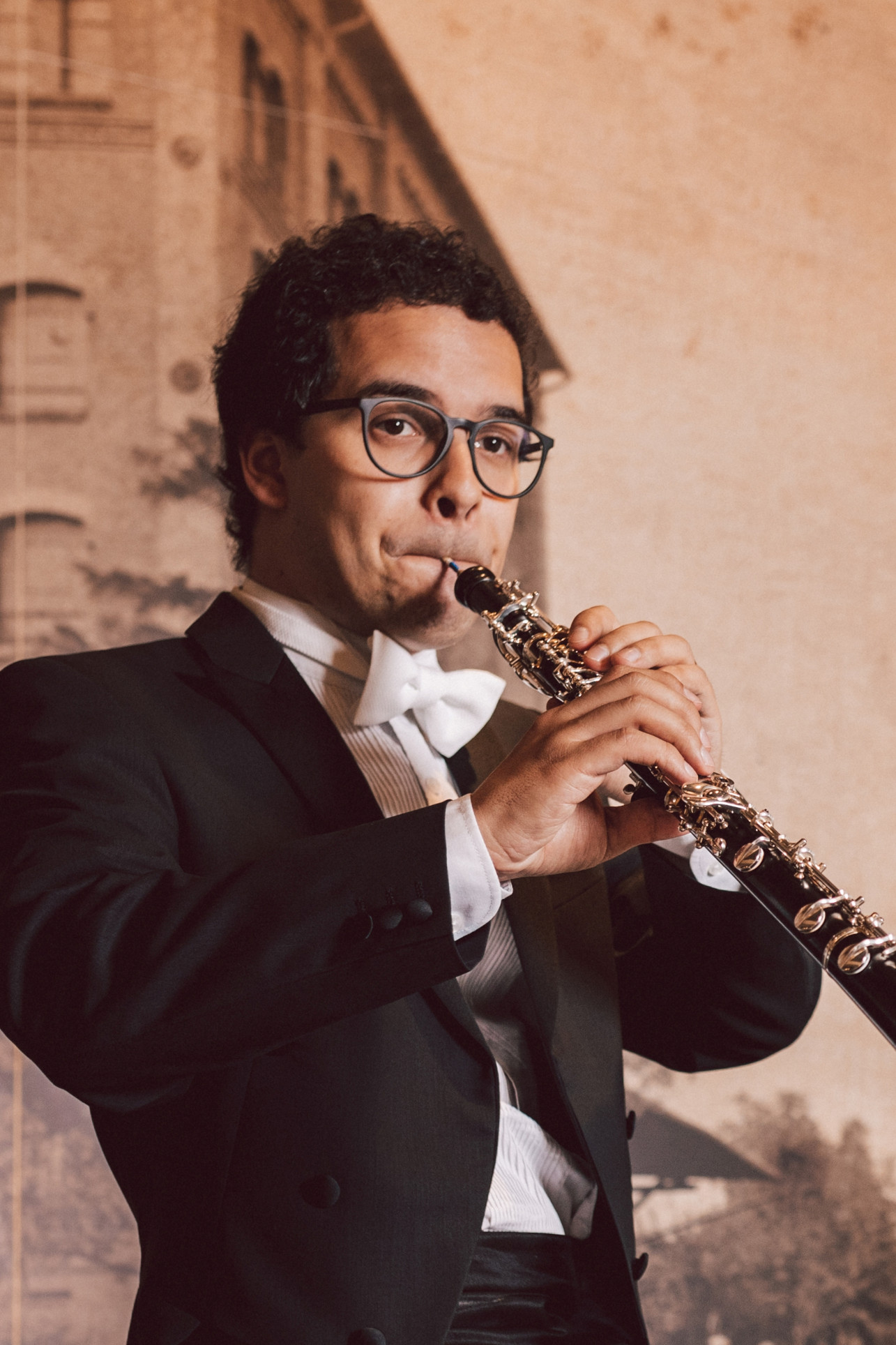 Tiago Coimbra
Tiago Coimbra is principal oboe in the Göttinger Symphony Orchestra, in Germany. He completed a Master's degree at the Zürcher Hochschule der Künste with Thomas Indermühle having finished in 2013 with the highest mark. In 2016, Tiago finished, with distinction, the Soloist Diplome studies at the Hochschule für Musik Basel with Emanuel Abbühl. Furthermore, he studied with Maurice Bourgue at the Academie Musicale de Villecroze.
Having performd as a soloist with various orchestras, chamber music also takes a very important role in Tiago Coimbra's career.
He is currently in the last year of his doctoral investigation program at Universidade de Aveiro, in Portugal.
Tiago Coimbra is artist-in-residency with the Sampo in 2021.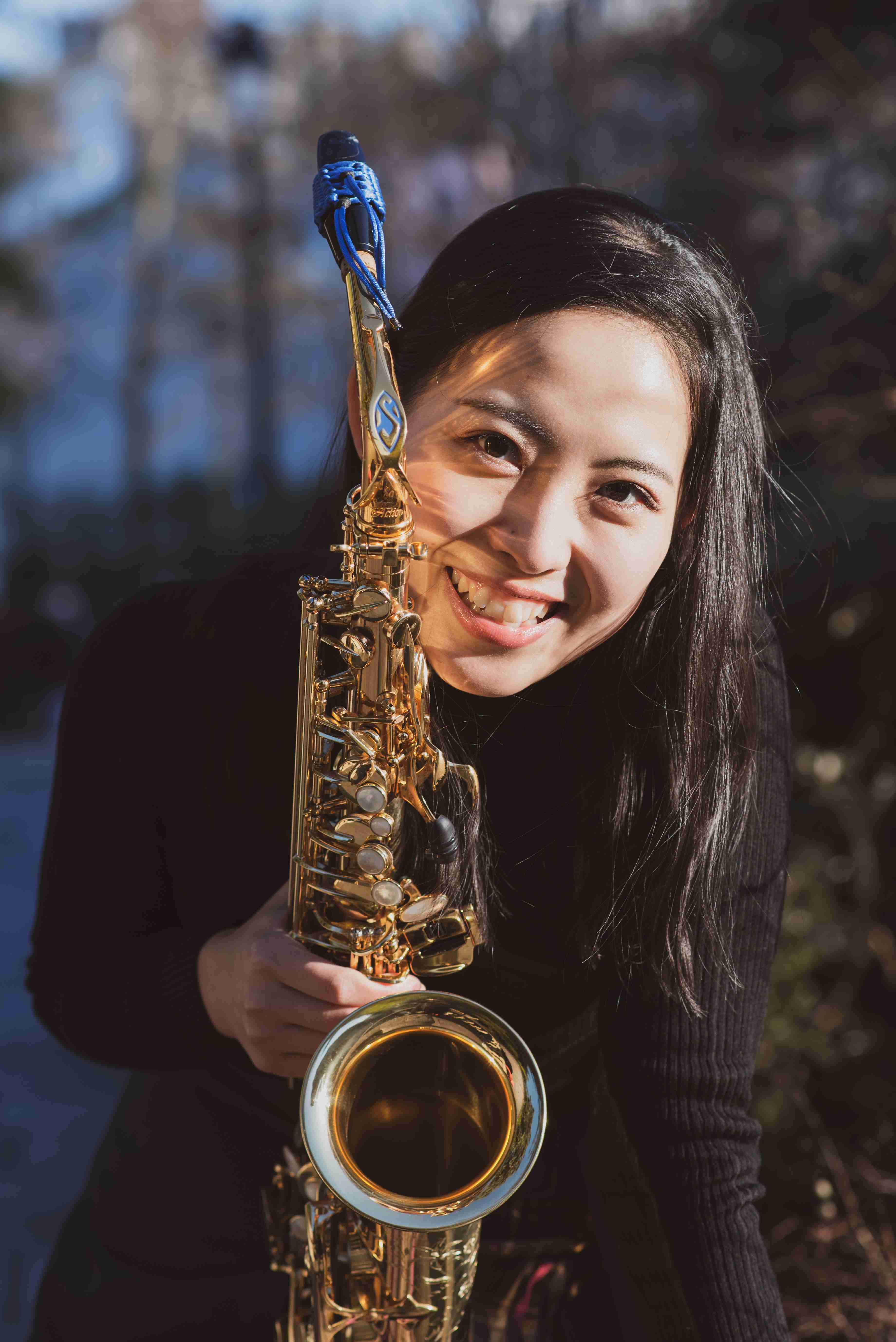 Miho Hakamada
Born in Ichinomiya, in Japon, Miho Hakamada first specialized in a Master of Arts Management, but then decided to focus her studies on professional musical performance as a saxophone player. she enters the Conservatoire National Supérieur de Paris in Claude Delangle's class, as well as Jens MacManama's chamber music class (saxophone and piano). She is currently pursuing her Master's in saxophone and in generative improvisation with Alexandros Markeas and Vincent Lê Quang.
In parallel with her activity as a performer, she is very active in the organization of artistic projects and concerts at festivals, as well as educational concerts, in particular in collaboration with the University of Kobe and the city of Hino, Tokyo.
Miho Hakamada is artist-in-residency with the Sampo in 2021.
Francesco Vitucci
Francesco Vitucci is a composer from Grumo Appula (Bari - Italy). He obtained his Bachelor's and his Maaster's in Composition under the direction of Biagio Putignano, at the "Niccolò Piccinni" Conservatory in Bari, then the Master of Advanced Studies in Music Composition, at the Conservatory of Italian-speaking Switzerland, in Lugano, under the supervision of Nadir Vassena.
Francesco is currently enrolled in the Advanced Specialization Course of the National Academy of Santa Cecilia, under the supervision of Ivan Fedele. Ordinary member of S.I.M.C. Italy (Italian Society for Contemporary Music), his works are performed in concerts and festivals of contemporary music, in Italy and abroad (Switzerland, Croatia, America, Japan).
Francesco Vitucci is winner of the 2021 Sampo composition contest and composer-in-residency.
https://francescovitucci.musicaneo.com/
Zuriñe F. Gerenabarrena
Zuriñe F. Gerenabarrena studied composition with C. Bernaola and Franco Donatoni. She develops her work as a composer around the exploration of the different sound possibilities in the instrumental and electronic means. In her catalogue, we can find works for orchestra, chamber ensembles, theatre, dance, acousmatic and sound installations and multidisciplinary shows.
She currently works as professor of Counterpoint and Harmony at Musikene, the Higher School of Music of the Basque Country.
Zuriñe F. Gerenabarrena is winner of the 2021 Sampo composition contest and composer-in-residency.