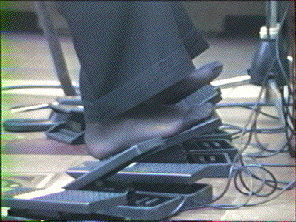 Contest / Residency Results
The international jury selected two winners of Sampo Contest / Residency:
Nikos Koutrouvidis
(Greece)
Maurilio Cacciatore
(Italy)

---
Le jury
João Pedro Oliveira (Portugal / Brazil)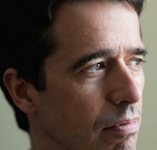 Professor at Federal University of Minas Gerais (Brazil) and Aveiro University (Portugal), he teaches composition, electroacoustic music and analysis.
He is one of the most prominent Portuguese composers of his generation. His music includes one chamber opera, several orchestral composition, a Requiem, 3 string quartets, chamber music, solo instrumental music and electroacoustic music.
Claude Ledoux (Belgium)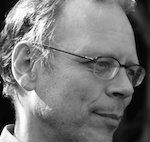 He currently teaches composition at Mons Royal Music Conservatory and musical analysis at the Conservatoire National Supérieur de Musique et de Danse de Paris.
Claude Ledoux was the artistic director of Centre Henri Pousseur from 2002 to 2005. In 2012 he was in charge of the Ars Musica festival programme. The year after he created Laps Ensemble, a mixed group (instruments and laptops) that he directs and for which he composes on a regular basis.
Robert Rudolf (France, Slovakia)

Artistic director of OpusCentrum Ensemble and teacher in computer music and amplified music at the Conservatory of Noisy-le-Sec where he teaches Sampo in particular.
Slovak composer living in France, he takes part as composer, organiser and musical advisor, to several contemporary music and electroacoustic concerts and workshops. He also works at Radio France as programmer of the Internet radio for France Musique.
---
Composition Contest and Residency for Acoustic Instrument and Sampo
Bourges 23 - 29 June 2018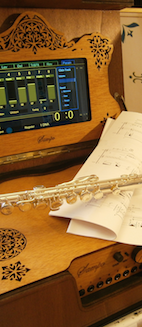 Musinfo is pleased to announce the fifth edition of the Composition Contest and Residency for Acoustic Instrument and Sampo. With this initiative Musinfo supports the work of contemporary composers in the field of live-electronic. The residency will take place during the 2018 Art & Science Days in Bourges.
The winning composers will receive a commission from Musinfo to compose a new work for an acoustic instrument and Sampo. Sampo is an electronic device made for any musician or composer to expand the sound field of an acoustic instrument.
The writing of the new composition will include two phases:
• First, the winners will work with the P-Soft software which emulates Sampo. They will exchange with the performers of OpusCentrum ensemble, who will prepare the works on their Sampos.
• The winners will then be invited to carry out their residency in Bourges for one week to finalize their compositions and prepare the closing concert of the 2018 Art & Science Days together with the performers. Sampos will be made available to composers during the residency.
---

Applications must contain the following elements:
1 - Short biography (1500 characters maximum)
2 - Photo (for publication at the announcement of residents)
3 - Letter of motivation
4 - Short sketch to demonstrate the composer's understanding of the work with P-Soft and Sampo. One page maximum in PDF format, composed for P-Soft and a solo acoustic instrument of their choice, accompanied by the "bank" file of their configuration.
5 - 1 to 2 scores of recent compositions
Candidates are invited to send their applications by January 31, 2018 by Wetansfer to: This email address is being protected from spambots. You need JavaScript enabled to view it.
---
Rules of participation:
Deadline for sending files: January 31, 2018.
The competition is open to composers of all ages.
Winners of previous editions of the Contest cannot apply.
The P-Soft software emulating Sampo is available for download here: http://www.sampo.fr
The writing examples for Sampo and help can be found at: Software and Manual
An international jury will nominate the winners of the contest during February 2018.
The attendance of the laureates during the residency is compulsory.
The jury may decide not to nominate any winners.
---
Financial conditions:
Registration is free of charge.
Musinfo will support meals, accommodation and domestic travel to and from Bourges.
International travel costs will be borne by the winners.
---
Prize:
The winners will receive a commission to write a new composition.
The winners will carry out a residency of one week, from 23 to 29 June 2018 in Bourges.
The new composition will be premiered at the end of the residency during the Art & Science Days 2018 by Opus Centrum ensemble.

One of the rooms of the residency with Sampo
---
contact:
This email address is being protected from spambots. You need JavaScript enabled to view it.
http://www.musinfo.fr/index.php/en/creation/contest/2018-contest

---