1-4 June 2016
"Sampo - Magical boxes" Installation
Galerie Pictura & Médiathèque de Bourges
In Finnish mythology the Sampo is a magical object that will make its owner wealthy. An installation shows a box - Sampo, whose content is the wealth of the works of composers and scientists diffused inside of it. Their knowledge and expertise have been transcribed through their works in pictures and sound.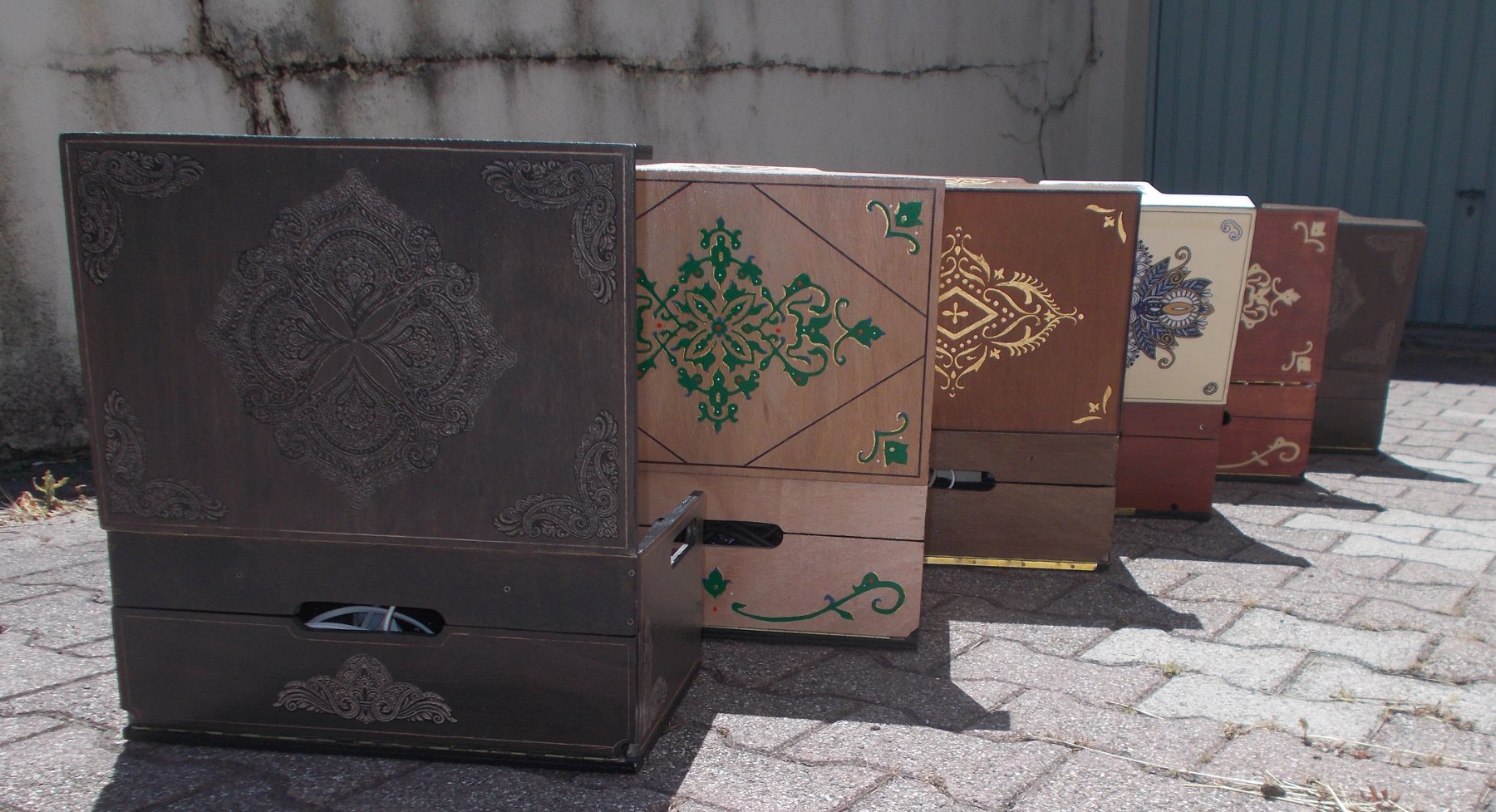 The audiovisual installations "Sampo - Magical Boxes" show audiovisual works collected during the 2016 Call for work on the theme "the Elements" : elements of naturen scientific and imaginary elements, elements of sound and music.
The works inside a box represent the intellectual and artistic wealth - knowledge and emotion - combined in one object that can be observed, watched and listened.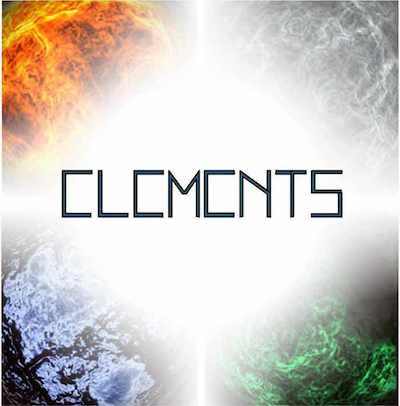 Each box plays a sequence of selected works. You can discover the first one when visiting the media library Médiathèque de Bourges. The installation is located in the multimedia section on the second floor.
Two other installations are open to public at Galerie Pictura, surrounded by an exposition on alchemy.
Works selected for the installations :
---
Sampo Valkoinen (White)
Sergio Blardony
(Spain)
Tracto
Juan Manuel Sanchez
(Venezuela)
Birds Etude
Davide Wang
(Italy)
Sphairos
Marie-Claude Vidal
(France)
On arrête pas le progrès
Ana Paola Santillán Alcocer
(Canada)
ONEIROPHRENIA
Joungmin Lee
(USA)
3 sounds
Jaime Reis
(Portugal)
Fluxus, Lift
Arshia Samsaminia
(

Georgia

)
Railroading in the East
Marco Busetta
(Italy)
Acqua esagonale
Benjamin O'Brien
(France)
along the eaves
Royer-Artuso & Neugebauer
(Canada)
Carex Siderosticta Plastid - Photosystem II
Aldo Rodriguez
(Mexico)
Landscape (2015)
Anna Terzaroli
(Italy)
Dark Path #4
Manuella Blackburn
(

United Kingdom

)

Ice Breaker
---
Sampo Musta (Black)
| | | |
| --- | --- | --- |
| Demian Rudel Rey | (Argentina) | Céfiro |
| Massimo Vito Avantaggiato | (Italy) | Atlas of uncertainty |
| Paolo Pastorino | (Italy) | Dimensione aggiuntiva |
| Kyle Vanderburg | (USA) | Reactions |
| Gino Favotti | (France) | Issus de l'évolution |
| Joungmin Lee | (USA) | Heterogeneous |
| Panayiotis Kokoras | (USA) | Mnemonic Generator |
| Alfredo Ardia | (Italy) | Studio N.1 |
| Nikos Koutrouvidis | (France) | Des Airs, des Eaux et des Lieux |
| Chin Ting Chan | (USA) | Zone 23 |
| Andy Thierauf | (USA) | Deep Submerge Number 6 |
| Alwin van der Linde | (Spain) | Glass Frequencies Geometry |
| Jonathan Robert | (France) | pHHp |
| Stanislav Makovsky | (France) | Sintro |