15 - 18 May 2019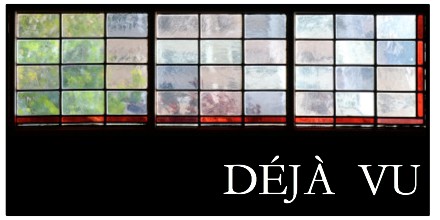 New perspective
False or repressed memory? Juxtaposition of perception and memory? A sign of previous life, an illusion, a temporal anomaly? The eternal return of the same? The feeling of déjà-vu intrigues both artists, philosophers and scientists.
The 2019 edition of the Art & Science Days will be held for the first time in Saint-Etienne. While offering new encounters and discoveries, this 6th edition will include some reminders from previous editions – all this in a new context.
We dedicate this 2019 edition of the Art & Science Days to déjà-vu in its different dimensions.
---
---
(15-18 May 2019)
••• Next Level •••
musical performance by Alicja Lizer-Molitorys


••• Déjà-vu •••
multimedia concert with works from the 2019 Call for works


••• Impressions •••
mixed music concert by Marie Ythier (cello) and Alicja Lizer-Molitorys (flute)


••• A Night Journey •••
improvisations on rare instruments by Nico Vincent during the Long Night of Museums
---
(15-16 May 2019)
••• Polish music •••
concert-conference by Przemyslaw Scheller and Alicja Lizer-Molitorys


••• The Calendars •••
by Nicolas Vincent-Morard
---
(15 - 18 May 2019)
••• Reminiscence •••
a photographic exhibition by Carole Chollet


••• Sampo - the digital music box •••
an exhibition on the development of a 21st century instument
---
(17-18 May 2019)
A space for sharing and exchanging ideas for people interested in the musical instrument Sampo. With the Artex Katowice project, this year's Meetings will be oriented towards networks.
---
(11-18 May 2019)
Residency and premiere concert of the Contest winners.
---
(16 May 2019)
International call for composers and soundand multimedia artists. A selection of works will be presented during the multimedia concert.