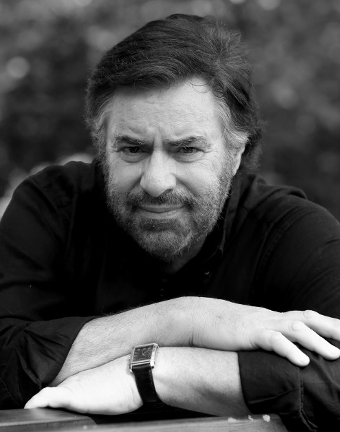 A French-Argentinian composer, José Luis Campana is considered to be one of the most prominent of his generation. He has composed works for chamber ensemble, chamber orchestra, symphony orchestra, mixed music, electronic music, and acoustic and electroacoustic music for training instrumentalists.
His studies in Argentina were divided between music and psychology. In receipt of a bursary from the French government he completed his training as a composer with Ivo Malec, Betsy Jolas, Pierre Schaeffer and Guy Reibel. At the same time he continued studying computer assisted music at Ircam and GRM in Paris. In addition, he attended classes at the Paris Conservatory and took part in masterclasses given by Boulez, Ferneyhough, Donatoni, Huber, Dutilleux, Stockhausen, Boucourechliev, Harvey and Xenakis.
In 1993, he co-founded with Gérard Charbonneau ARCEMA which has brought together soloists of the Orchestre Philharmonique de Radio France, the Orchestre de Paris and the Ensemble Intercontemporain, as well as teachers and students of the Paris Conservatory.
José Luis Campana regularly takes part in round-table discussions and gives masterclasses and seminars on music composition at international events.
He has received numerous international composition awards and numerous commissions from renowned institutions and personalities, and his works have been performed worldwide at prestigious international festivals of contemporary music.
---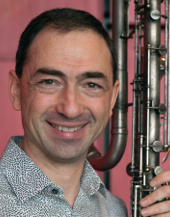 Jean-François Charles creates where music and technology meet. From his work with poet Ruth Lepson and flutist Mario Caroli (Live Saturation, 2009) to the collaborative 52 minute sound track for Dziga Vertov's film The Eleventh Year (with Nicolas Sidoroff and four other musicians, 2015), and to his work of musical chemistry with glass blower Benj Revis (Aqua ignis, 2018), he excels fusing diverse acoustic and electronic aural personalities.
Jean-François studied at INSA (National Institute of Applied Sciences) in Lyon, at the Strasbourg Conservatory and at Harvard. As a clarinetist, he worked with Karlheinz Stockhausen for the world première and recording of Rechter Augenbrauentanz (Stockhausen-Verlag CD #59).
His recent album Electroclarinet was awarded at the Global Music Awards in the categories Contemporary Classical, Album and Composition/Composer. The album highlights each of the six clarinets with live electronics, from the small E-flat clarinet to the exuberant contrabass clarinet and to the basset-horn, Mozart's favourite (see www.electroclarinet.com).
His recent concerts include a participation in the Moxsonic festival (Warrenburg, Missouri, March 2019) with the group Wombat, and a one-act opera Grant Wood in Paris, premiered in April 2019 by the Cedar Rapids Opera Theatre.
---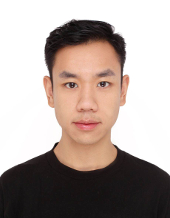 Hongshuo Fan is a Chinese sound artist and multimedia composer. He is currently doing his PhD at the NOVARS sound research centre (University of Manchester). He graduated from the Electronic Music Department at Sichuan Conservatory of Music and was a member of Sichuan Key Laboratory of Digital Media Arts.
His research and creative interests include New Media Art, Interactive art and Multimedia Design. Hongshuo's works have been selected to perform in China, United States, Poland, Netherlands, Sweden, Korea and many other international events.
He is the winner of the 2015 Shanghai International Electronic Music Week "Best Works Award" and the 2016 ICMA (International Computer Music Association) Asia-Oceania Regional Award.
---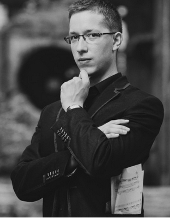 Compositeur and musician of didgeridoo, Przemysław Scheller plays and collects ethnic instruments from around the world. Electronic media, in particular mixed music, play a big part in his creativity. He also seeks to combine different artistic domains, such as multimedia, interactive music and sound installations.
He started composing at the age of 18 under the direction of Ukrainian composer Uliana Biłan.Having graduated from Alaksandar Lasonia's class at the Music Academy in Katowice and Philippe Hurel's class at the Conservatoire National Supérieur de Musique et de Danse in Lyon, France, he obtains in 2018 his Ph.D in arts from the two universities under the supervision of Jarosław Mamczarski (Academy in Katowice) and Michele Tadini (CNSMD Lyon).
Winner of numerous composition contests in Poland and abroad, he has also received twice the Ministry of Culture and National Heritage Prize for his exceptional realizations. In 2010, he received a scholarship for the Tempo Reale (Florence) international workshops. He also received the Ensemble MusikFabrik Köln scholarship (Germany).
He regularly receives commissions and his works have been performed at the main festivals of new music, at concerts in Poland and abroad.
He is assistant at the New Media Department of the Faculty of Arts at the University of Silesia in Katowice. He is also the artistic director of Silesian Composers' Tribune festival.
---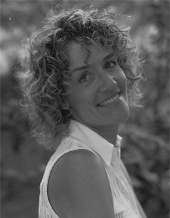 Isabel Urrutia studied composition, piano and music pedagogy at The Bilbao Music Conservatory and at The Madrid Music Conservatory. Subsequently, she went on to train with music teachers Francisco Escudero and José Luis Campana, amongst others.
She worked as a teacher at The Centre of Musical Studies "Juan Antxieta", Bilbao, then at The Bilbao Music Conservatory. Currently, she is a lecturer at "Musikene" - Higher School of Music of The Basque Country, where she teaches harmony, counterpoint and composition techniques.
She has given conferences and master classes on her music in various universities and conservatories, both in Europe and in America. Her works have been performed in various concert halls and music festivals in Europe, America and Asia.
In 2007 Isabel won the composition contest organised by The Spanish Association of Symphonic Orchestras, with her piece for orchestra, "Gerok". This score has been interpreted by some important Spanish orchestras. In 2010 her work "Sei" was selected to represent Spain in The UNESCO International Tribune of Composers, and in 2012 she won First Prize in the "Grazyna Bacewicz" International Composer Competition.
Different institutions and ensembles have commissioned her work. Various of her works have been premiered with international soloists and with international ensembles.
https://www.isabelurrutia.es/en/
---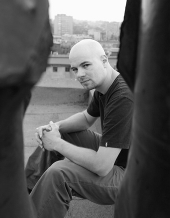 Krzysztof Wolek (b. 1976, Bytom, Poland) is a composer, improviser, and installation artist. He is currently working as an Associate Professor of Music Composition and a Director of Digital Composition Studies at the University of Louisville.
He received commissions from the Warsaw Autumn Festival, the Siemens Foundation, SCI/ASCAP, among others, as well as awards, grants and stipends from the University of Chicago, University of Louisville, Foundation for Contemporary Arts, Kentucky Arts Council and Polish Ministry of Culture and National Heritage.
Krzysztof is a passionate advocate of contemporary acoustic and electronic music and multimedia compositions, serves on the jury of the Grawemeyer Award for Music Composition and is a Programming Committee Member of the Warsaw Autumn Festival. His compositions received various awards such as the Prix for Mobile Variations at the Concours Internationaux de Musique et d'Art Sonore Electroacoustiques, Bourges, 2007.
Krzysztof's works span a broad spectrum of works from purely acoustic, improvisational and electronic to various forms of multidisciplinary collaborations. They have been presented at various festivals of contemporary music and art in Europe, North America and Asia.
http://www.krzysztofwolek.com/
---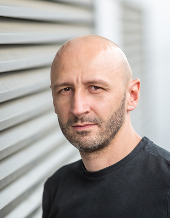 Composer and music theoretician, Artur Zagajewski graduated with honours from his studies in music theory under the direction of Ryszard Daniel Golianek, and composition in the class of Bronislaw Kazimierz Przybylski at the Academy of Music in Lodz. He studied electronic music under Krzysztof Knittel. In 2012, he defended his doctoral dissertation in composition, written under the supervision of Zygmunt Krauze.
He has been the laureate of several international composition competitions. His pieces have been presented at numerous festivals such as Warsaw Autumn, Musica Polonica Nova, the Festival of Premieres, Loop Festival, Internationaal Kamermuziekfestival, the 33rd International Ankara Music Festival, Lodz Nacht in Stuttgart, etc. He has collaborated with cellist Dominik Polonski, choreographer Paulina Wycichowska, performance artist Zorka Wollny, video artist Michał Brzezinski as well as bands Bang on a Can All-Stars, Kwartludium, Arte dei Suonatori and the Polish Cello Quartet.
Zagajewski conducts research on rock music, presenting it in lectures and publications. As part of his popularising work, he conducts lectures and workshops for youth on music of the 20th and 21st century. He was a member of the jury at festivals, including the mYear Festival of Musical Imagination (Academy of Music in Wroclaw). He is an assistant professor at the Academy of Music in Lodz and teaches theoretical subjects at the S. Moniuszko Music School in Lodz. He is also a member of the Polish Composers' Union and the Programme Committee of the Warsaw Autumn International Festival of Contemporary Music.