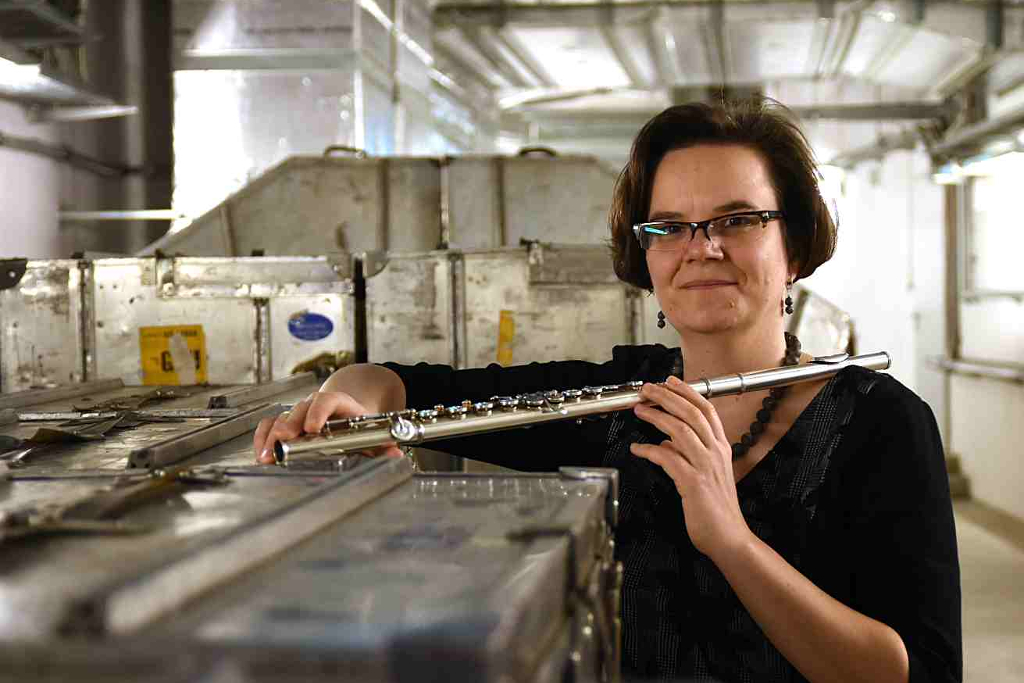 Flutist from Poland, Alicja Molitorys enjoys an active career as a soloist, chamber musician, orchestral player, and teacher. Since 2000 she has held the position of the principal flutist of the Orkiestra Muzyki Nowej (New Music Orchestra) with whom she performed at international festivals of contemporary music in Poland, across Europe and China. With the orchestra she has recorded CD's for Polish Radio, Decca, DUX and Aurora.
In 2000 she graduated with distinction from Music Academy in Katowice. She received a one-year-scholarship from Svenska Institutet to study in Malmo (Sweden) with prof. Anders Ljungar-Chapelon. In order to develop her musical abilities, she took part in several masterclasses with such distinguished flutist as Goran Marcusson, Pierre-Yves Artaud, Peter Lloyd, Elena Duran and Alexa Still. She received special Meg Rivers Prize at the Albert Cooper Flute Competition in Stratford-upon-Avon (Great Britain).
In recent years, Alicja has focused on further developing her skills in contemporary techniques. Collaborating with aspiring composers she has commissioned and premiered several pieces written for solo flute and for Lorien Trio. She has performed at international festivals of contemporary music, such as Warsaw Autumn, Melos-Ethos (Bratislava/Slovakia 2003), Beijing Modern Music Festival, Hindsgavl Music Festival (Denmark), Musica Polonica Nova (Wroclaw), Poznan Spring Festival. Her beloved flute took her to many different venues across Europe: Great Britain, Germany, Italy, the Netherlands, Belgium, Lithuania, Turkey, Denmark, and Sweden.
For some years she has been collaborating with Japanese pianist Rinko Yoshino. They perform alternately in Poland and Japan promoting music of their native countries.
Throughout her career, Alicja has remained active as a flute teacher. She has as well developed a keen interest in introducing the music to the younger audience with no prior musical experience.
---
Nico Vincent (instruments of popular traditions)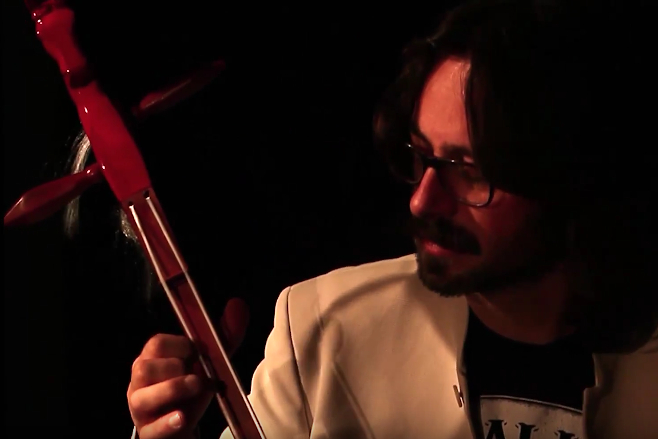 Guitarist having followed a jazz training at the National School for Magistrates of Chambéry and Bourg-en-Bresse, guitar and modern music teacher at the Conservatory of Belley.
Nicolas takes a real interest in Asian music and is passioned about the erhu, the Chinese violin which is little known in the West. Always curious about new timbres, he is teaching himself to play the Duduk, the Morin khuur, the Kamanche, the Mohan veena, and the Xiao flute.
Founding member, composer and arranger of "The cat in the washing machine", a finalist of "Suivez le jazz", he has performed at the Festival jazz au Péristyle, at the St Fons jazz festival, at Jazz à Val d'Isère…
Currently he plays in the jazz-world trio "Road tripes" where he lets the audience discover these unknown instruments. With this recent trio he has performed at the "Batôjazz" jazz festival, at the "Artzébouilles" street art festival and on different stages of the Rhône-Alpes Region.
---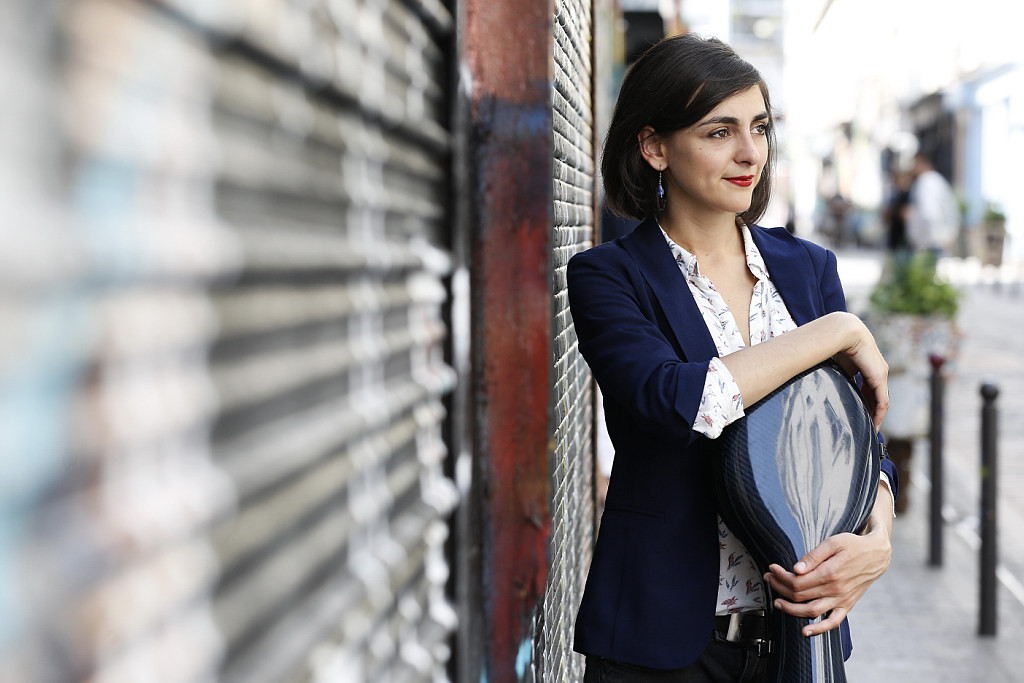 Classical musician, but also eager to foster and premiere works by composers of her generation, the cellist Marie Ythier can already boast four recordings, that include the new CD for cello solo and live electronics, Le Geste Augmenté, featuring works exclusively written for her and dedicated to her (Evidence classics, Harmonia Mundi world distribution, November 2015). Trained at the Paris and Lyon Superior National conservatoires, she has graduated with a Master's Degree (soloist with jury's honors) in the class of Anne Gastinel, obtained a postgraduate Artist Diploma at the Paris Conservatory and followed masterclasses with Philippe Muller, Heinrich Schiff, Miklos Perenyi and Gary Hoffman.
She regularly performs in prestigious venues and festivals in France and abroad (Paris Philharmonie, Dijon Auditorium. Kuhmo Festival, FIMC Lima, Suona Francese/ Suona Italiano, the Messiaen festival, CMMAS of Morelia, CENART of Mexico, KKL Luzern…). She often collaborates with composers like Ivo Malec, Gilbert Amy, Tristan Murail, Pierre Boulez….plays in English, Italian and German ensembles and has played as a soloist under the direction of renowned conductors, including Pierre Boulez and Peter Csaba.
An enthusiastic pedagogue, she teaches at Aulnay-sous-Bois' Conservatory, at Paris's 15th arrondissement conservatoire, is a guest teacher at National Superior Conservatoire of Lima (Peru) and gives master classes in France, Asia, and Latin America. With her varied musical experience, Marie Ythier plays the repertoire of all musical periods both in chamber music and as a soloist.
1st prize of Zonta Clubs cello competition, prize-winner of Mécénat Musical Societé Générale, Meyer Foundation, Adami…, Marie Ythier is a prize-winner of Francis and Mica Salabert Foundation and of Foundation of France for 2015, Adami associated Artist, get sponsoring by Monceau Assurances in 2017, prize-winner of Cordes Sensibles foundation for her next disc Une Rencontre in 2018, and now artist in residence at Singer-Polignac foundation until 2020.