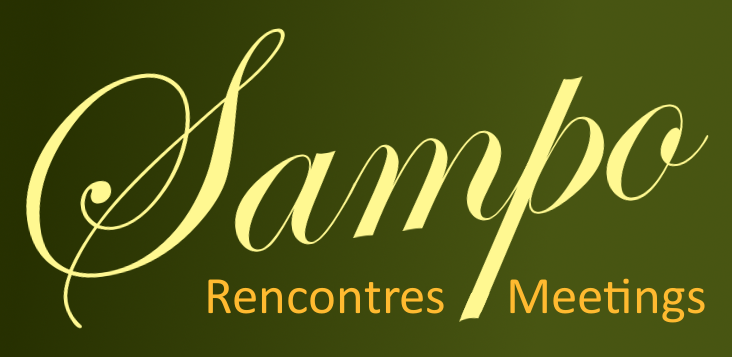 17 - 18 May 2019 - Saint-Etienne
The Sampo Meetings offer a space for sharing and exchanging ideas for people interested in the musical instrument Sampo - musicians, composers, researchers, programmers or simply curious minds.
This year, the Meetings will be oriented towards networks, with two concerts, a round table and debates. User composers and performers, as well as developers, will be present to share their experiences and debate with the audience.
Sampo is an innovative instrument of the 21st century to increase the sonorities of any acoustic instrument. Independent of all musical aesthetics, Sampo adapts equally to improvisation, jazz, modern and contemporary music, providing access to the repertoire of mixed music.
This event is organized in the framework of the Artex Katowice artistic exchange project, supported by Institut français à Paris and the City of Saint-Etienne.
Programme of the 2019 Meetings:
18 May - Round table / Debate: Sampo and networks
18 May - Concert / presentation: A Night Journey
In parallel, the exhibition "Sampo - the digital music box" on the development of this instrument
---
Concert: Impressions
18h - Bourse du Travail de Saint-Etienne

Musinfo organizes every year since 2014 the Composition Contest for Acoustic Instrument and Sampo. With this initiative, Musinfo supports the work of composers and performers in the field of 'live-electronic".
Winner composers Jean-François Charles (France / USA) and Hongshuo Fan (China) have been working with the performers Marie Ythier (France) and Alicja Lizer-Molitorys (Poland) during a one-week residency in Saint-Etienne. Their works will be premiered during this concert for the end of the residency.
---
Round table: Sampo and networks

10h30 - Médiathèque de Tarentaize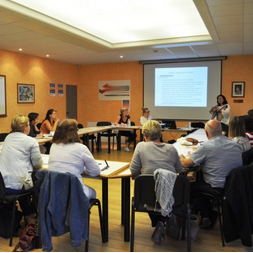 Sampo users gather for a round table to share their experiences and participate in the development of the instrument through their suggestions. During the year 2018-2019 new partners have joined the user network. During the 2nd Meetings in 2018, participants agreed that the existance of a real user community is an asset in particular for developing the available repertoire. This round table will be an opportunity to return to this theme and discuss the development of networks thanks to Sampo.
This event is directed to both direct partners and users, and everyone else interested.
Free entry by registration: This email address is being protected from spambots. You need JavaScript enabled to view it.
Programme:
| | |
| --- | --- |
| 10h30-11h | Presentation of the Artex project and the participants |
| 11h-12h30 | Conferences on collaborations with Sampo |
| 12h30-14h30 | Lunch |
| 14h30-15h30 | Debate Sampo: Future development |
| 15h30-17h00 | Debate Sampo: Projetcs and partners |
Moderator: Alexander Mihalic

Participants:
José Luis Campana
composer, France / Argentina
Co-creator of World Timbres Mixture
Jean-François Charles
composer, France / USA
Assistant professor in digital arts and composition, University of Iowa, USA
Salvatore Di Stefano
composer, France / Italy
Composer in residency at the Conservatory of 9th district of Paris, France
Hongshuo Fan
composer, China
Doctorate at NOVARS research centre - University of Manchester, UK
Arturo Gervasoni
composer, France / Argentina
Teacher at the Conservatory of Saint-Nazaire, France
Alexander Mihalic
composer and inventor of Sampo, France
Head of Musinfo, France
Alicja Lizer-Molitorys
flutist, Poland
Soloist at the Orkiestra Muzyki Nowej in Katowice, Poland
Robert Rudolf
composer, France / Slovakia
Teacher at the Conservatory of Noisy-le-Sec, France
Przemyslaw Scheller
composer, Poland
Teacher at the Music Academy & University of Katowice, Poland
Isabel Urrutia
composer, Spain
Co-creator of World Timbres Mixture
Nicolas Vincent-Morard
guitarist multi-instrumentist, France
Teacher at the Conservatory of Belley, France
Marie Ythier
cellist, France
Teacher at the Conservatories of Aulnay-sous-Bois and 15th district of Paris, France
---
Improvisation performance: A Night Journey

18h - Saint-Etienne Mining Museum

On the occasion of the European Museum Night, Nicolas Vincent will play different instruments of popular traditions, transformed with Sampo. His performance will take you for a journey to other worlds. Combining musical moments and presentations, Nicolas Vincent and Alexander Mihalic, creator of Sampo, make you discover the instruments used during this unique night in the historic environment of the Mining Museum.
---
Exhibition: Sampo - the digital music box

Médiathèque de Tarentaize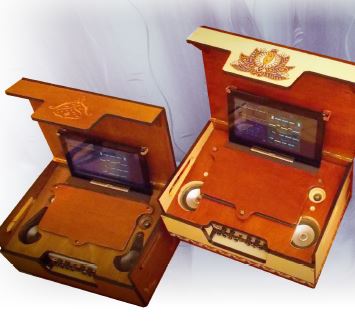 A tour of the evolution of Sampo since the original idea and the single prototype built in 1997 to the latest "boxes" manufactured in 2017 in Saint-Etienne.
The exhibition includes visual examples of the creation and manufacturing process of the instrument, photos and videos, explicative panels and different versions of the instrument over the years.