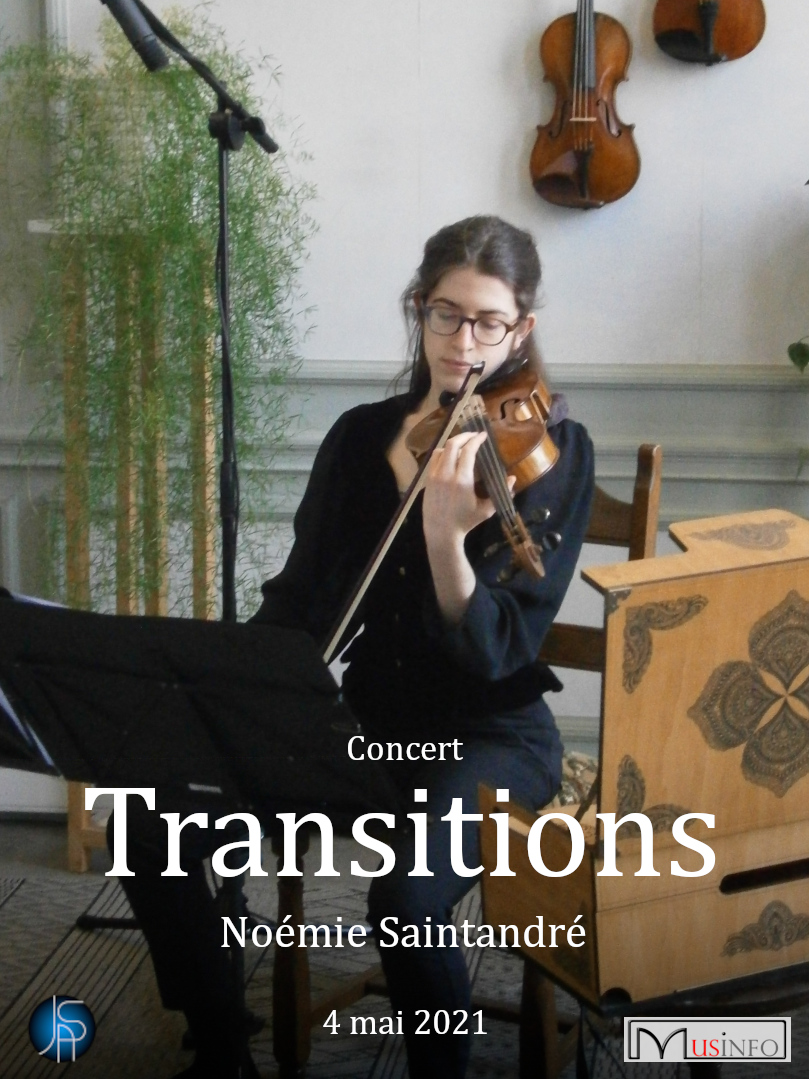 4 May 2021 at 20h

Let's stop for the time of a concert to assist to the delicate encounter between a classical instrument and electronic sounds. Like the light that bends in a mirage, the familiar soundscape is progressively distorted, deviated, until reappearing in a different shape. Let these transient mixtures carry yourself into parallel universes.
With her violin, Noémie Saintandré takes us from one atmosphere to another through four contemporary works that she performs with the Sampo.
Program:
=> Watch online
---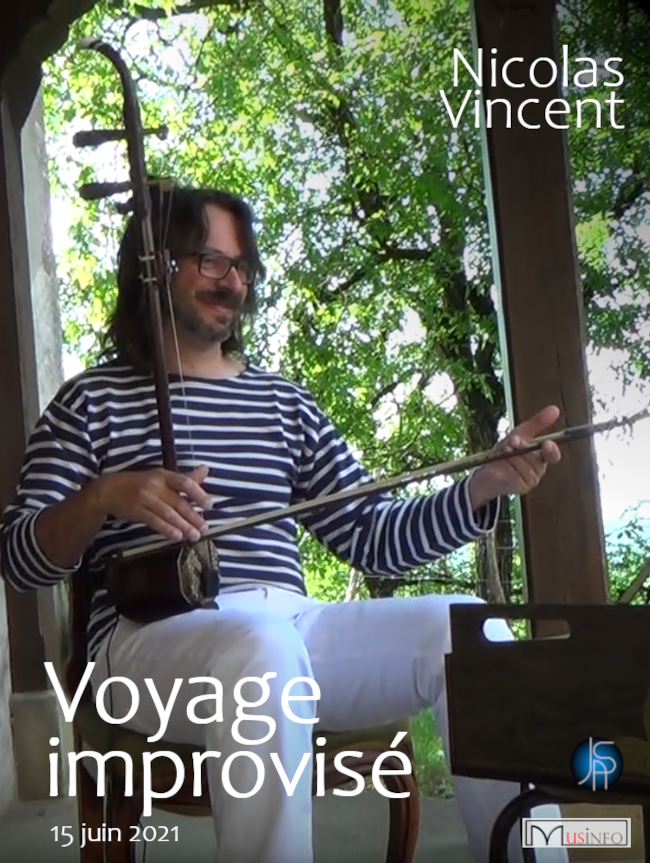 15 June 2021 at 20h

Passionate about world instruments, Nicolas Vincent invites us to a musical journey. His improvisations take us to far away countries through the traditional sounds of the Oriental world.
But the journey goes even further, to unheard sound universes, where we may discover new timbres to these traditional instruments thanks to their augmentation with the Sampo. Open your ears and join us in this sonic exploration in the green setting of the source of Adoue.
Itinerary:

| | | |
| --- | --- | --- |
| Morin khuur | | Mongolia |
| Kamancheh | | Iran |
| Duduk | | Armenia |
| Erhu | | China |
| Mohan veena | | India |
---

29 June 2021 at 20h

The loom transforms through its machinery and thanks to the expertise of the weaver, delicate threads into ribbons with sophisticated patterns. In the same way, the Sampo metamorphoses acoustic sound into music of complex and colorful texture.
Recorded in the historical setup of the Lacemaker's house museum in Saint-Jean-Bonnefonds, this concert is the result of a collaboration between solo performers Tiago Coimbra (Portugal) and Miho Hakamada (Japan), artists-in-residency in Saint-Etienne, and winner composers of the 2021 Sampo Composition Contest, Zuriñe F. Gerenabarrena (Spain) and Francesco Vitucci (Italy).
Performers:

Tiago Coimbra – oboe and Sampo
Miho Hakamada – saxophone and Sampo
Program:

* World premiere
=> Watch online
Concert realized with the support from the i-Portunus mobility program.