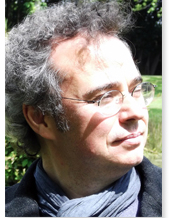 After his studies at the Conservatory of Saint-Maur with Catherine Collard, Ludovic Frochot is awarded the first prize and first nomination in piano and in chamber music in 1995, in Pierre Pontier's class at Conservatoire National Supérieur de Musique de Lyon. In 1996 he is accepted in Menahem Pressler's (from the Beaux-Arts Trio) advanced class at Indiana University (USA) where he is awarded the prestigious Artist Diploma in 1996. In parallel, he gets chamber music classes from Gyorgy Sebok and Rotislav Dubinsky (from Quatuor Borodine), and lied classes from Leonard Hokanson. Invited by the New York City Opera in August 1999, he then works as choir master at Indiana University, then at CNSM in Lyon from 2000 to 2002. Ludovic Frochot frequently performs as soloist (he is semi-finalist of R. Schuman competition), in chamber music, namely in the Trio AMEDEO (formerly Trio NOVALIS) – semi-finalist of the Munich International Contest and laureate of the Pro Quartet Foundation, and as accompanist for a vocal repertoire. An engaged pedagogue, he is invited by the Cité de la Musique in Paris to collaborate on the new edition of works dedicated to chamber music. Holding a CA diploma in piano, he teaches at the regional conservatory of Nantes. In parallel, he teaches at Pôle d'Enseignement Supérieur Bretagne/Pays de Loire since September 2011.
---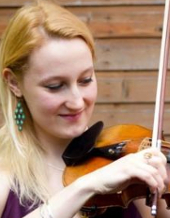 Emma is a violinist and violist specialising in the performance of experimental contemporary music and improvisation. She performs as a soloist and in small ensembles, working often with live electronics, and collaborating regularly with composers. In addition to the modern set-up, she plays a baroque violin and performs both baroque and contemporary music written specifically for this instrument.
As an improviser, Emma's performance tends to be quiet and intimate in nature, exploring the innate timbral qualities of the violin, and discovering some of the often hidden sounds that can be found with her unique combination of technique and tools.
---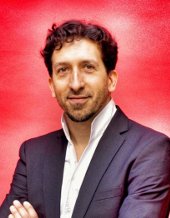 To say he comes from Madrid would be ignoring his wandering soul: six years in Hungary, then long stays, studies in Paris, Strasbourg, Rome (at the Accademia Nazionale de Santa Cecilia)... He's from here, he's from elsewhere, speaking easily at least half a dozen languages.
But that's not all. Ivan Solano is a clarinetist and a composer. Let's consider the two "completely, tenderly, tragically" – like Paul Javal's love in Contempt.Without concessions, he wants to push his standards of form and detail all the way. And yet these activities require very different qualities and mental structures.
However, this music, science and literature lover enjoys passing from one side of the brain to the other. He has thus gained a truly surprising flexibility.
---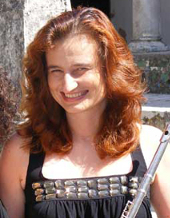 Monika Streitová, The flutist, researcher of INET- MD and Assistant Professor of the University of Évora. She graduated from the Music and Performing Arts Academy of the Bratislava University, Slovakia, where she also completed her PhD at Contemporary Music Performance in 2005. (Thesis about the Sublimation in Music "Ad Libidum".) Her current research interests are concentrated in search and application of contemporary flute techniques that may contribute to the creative development of sonority. In 2006 her CD "Luminiscence" obtained the highest award from musical critic from Czech Radio.
In 2007 she received a scholarship from FCT (Foundation for Science and Technology Lisbon) to realize her postdoctoral project at the Aveiro University, Portugal. During her research she has been cooperating with contemporary composers, namely R. Berger, J. Y. Bosseur, D. MacMouline, B. Schaffer, J. Guillou e J. P. Oliveira, and has premiered several of their works in most prestigious international contemporary music festivals.