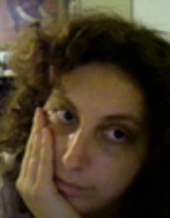 Maria Alvarez began her piano studies at the age of 9 years old with Amparo Fuster. She studied harmony and counterpoint with Mercedes Zabala, Gabriel Fernandez Alvez and Juan Carlos Panadero at the Conservatory in Madrid. She studied as well piano accompaniment with Sebastian Mariné. She received lessons from the pianist Eva Alcazar, Claudio Martinez Mehner and Patricia Montero. Having always been interested in music composition, she completed her studies in music theory, harmony, counterpoint and fugue at the Flemish Conservatory in Brussels. She finished a master degree in harmony, counterpoint & fugue in Brussels and a master degree in composition in Antwerp with distinction. She has obtained as well a master degree in music pedagogy focused on music writing at the IMEP in Namur. She studied with Peter Swinnen, Frank Gyselynck, Luc Van Hove, Wim Henderickx and Michel Déom.
Fascinated by electronic music, she took lessons in Paris 8 University with Horacio Vaggionne, Anne Sedes and José Manuel Lopez Lopez. Her works have been performed by international renowned musicians like Ivan Solano, Stephen Salters, Jean-Philippe Collard Neven, Koen Dries, Oxalys and Trio Novo. She's the first "lauréat" of the composition contest for solo instrument with an electronic device in Bourges-France in June 2016.
She's currently teaching music writing in the official academy in Molenbeek and in the "Académie des Arts " in Brussels ( Belgium ).
---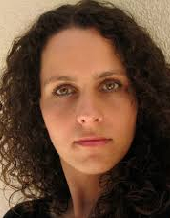 Petra Bachratá studied composition with Vladimír Bokes at the Academy of Performing Arts in Bratislava (Slovakia), where she completed a Master's Degree in Composition. She participated at many composition courses abroad (IRCAM, Szombathely, Reichenau, Brian Ferneyhough, Ivan Fedele, Jonathan Harvey, Ivana Loudová, etc.). She also studied medicine at the Medical Faculty of Comenius University in Bratislava. After her studies she worked as doctor at the Neurology Clinic in University Hospital Bratislava and she completed her specialization in neurology. Since 2006 she is doctoral student of composition and electronic music at the University of Aveiro, Portugal.
---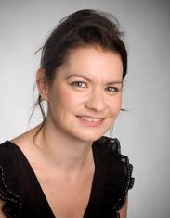 Linda Buckley is a composer from the Old Head of Kinsale currently based in Dublin. Her music has been described as "exquisite" (Gramophone) "strange and beautiful" (Boston Globe), "glacially majestic" (RTÉ Ten) with "an exciting body of work that marks her out as a leading figure in the younger generation of Irish composers working in the medium" (Journal of Music). Her work has been performed by the BBC Symphony Orchestra, Dresden Sinfoniker Orchestra, Fidelio Trio, Irish Chamber Orchestra, Trio Scordatura and at international festivals including Bang on a Can at MassMoCA, Gaudeamus Music Week Amsterdam and Seoul International Computer Music Festival.
---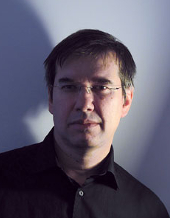 Arturo Gervasoni studied at the National University of Córdoba (Argentina). He took classes with Helmut Lachenmann, Luigi Nono in Argentina, and Tristan Murail, Philippe Manoury (IRCAM) and Peter Eötvös in France. He has a Master's and a Doctor's degree in musicology (2007) from Rennes University. His music could be understood as a research of "sound stimulations" through energy and character. His works, of a sequential type, are discursive at times. Many of his works are of litterary and philosophical inspiration from authors such as Jorge Luis Borges, Alberto Manguel, Arthur Danto. He is also inspired by works from other composers, and by moments of recent or farther history, which suggest him pieces that he calls "derivative". His works have been played and diffused in different countries such as the USA, Mexico, Argentina, France, Great Britain, Italy, Germany, Spain, Japan, Chili, Brazil and Russia. His production includes chamber music, music for orchestra, vocal music, electroacoustic music and music for dance and theatre.
---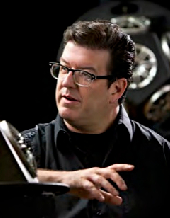 Jeff Morris is a composer, performer, and director of the PerfTech program at Texas A&M University (USA). He plays the laptop—building custom instruments and performance situations that allow audiences to consider the impact of techno-mediation on the human experience: presence, authenticity, and the passing of time. Often, this involves novel sounds, ways of moving on stage to play an instrument, and ways of building musical performances. He uses live performance to ask, "What does it mean to be human in the twenty-first century?"
He studied composition with Butch Rovan at the Center for Experimental Music and Intermedia and studied improvisation with Butch Morris. He has presented works in the Milano Triennale museum, Onassis Cultural Center (Athens), Austin Museum of Art (Texas), Flea Theater (New York City), InterArts Center (Lund University, Sweden), and the Lyndon B. Johnson Presidential Library and Museum (Texas). Jeff also writes about ideas explored in his work, in international conferences like the International Computer Music Conference, In- ternational Society of Improvised Music conference, and Computer Art Congress, and in publications by Leonardo and IGI Global. Jeff also curates the Fresh Minds Festival of audiovisual art, and Weblogmusic, as well as several student performances and installations on campus and abroad.
---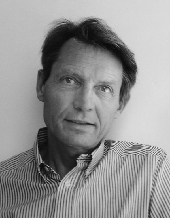 Jean-Claude Risset is both a musician and a researcher in acoustical physics. After a solid pianist education with Robert Trimaille (student of Alfred Cortot), who gave him the incentive to start a career as a pianist, he discovered composition between 1961 and 1964 : André Jolivet had him study musical writing with Suzanne Demarquez. In parallel, student at the Ecole Normale Supérieure de Paris, he becomes aggregated in physics in 1961 and Doctor in physical sciences in 1967: he then starts a career as a scientist in the field of electronics. A pioneer in computer music, as prove his works on sound synthesis and psychoacoustics, namely during his stays at the Bell Laboratories, he quickly gains an international recognition. He works in the field of scientific research at CNRS, at the "Institut Électronique Fondamentale de Pierre Grivet" from 1961 to 1971, at the Bell Laboratories in New-Jersey (USA), around Max Mathews and John Pierce between 1964-1965 and 1967-1969, a stay during which he develops his works on computer-geerated sound-synthesis and its musical applications (namely the simulation of instrumental sounds, sound illusions and musical paradoxes), in Orsay (1970-1971), then from 1972 at the "Centre universitaire de Marseille-Luminy", at Ircam from 1975 to 1979 and, eventually,at LMA (Laboratory of mechanics and acoustics) of the CNRS in Marseille, institution of which he remains Director Emeritus for research.
---
Clovis Schneider composes music for image. He started by composing for short movies made by cinema students. He then signed the score of the sound and light performance "Le cœur de l'océan" of the Oceanographic Museum of Monaco. In order to improve his musical language, he also composes contemporary music for concerts.
It is in 2016 that he reveals himself, winning several awards such as the prestigious Plume de Cristal for music composition for image at the Valence Festival, as well as an international prize of contemporary composition.
So far he has signed the score for around thirty short movies, animated films, documentaries and video games. He will be present at the Festival d'Aubagne 2017, participating in the Third person workshop and in a composition masterclass. He will also be at the Valence Scénario 2017 Festival to present the music he has composed for the Festival's 20th anniversary retrospective film and the advertising spot.
---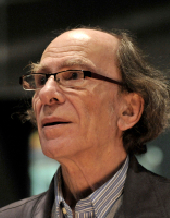 After studying at the National University of Cordoba (Argentina, 1959-1962) and also with Juan Carlos Paz in Buenos Aires, Horacio Vaggione acquainted himself with French electro-acoustic music through the radio and began to compose his first works (Ceremonia for tape, 1961). He took charge of the electro-acoustic studio of the Centre for Experimental Music he had founded at the University of Cordoba (1965). During the 1960s he visited the principal European electro-acoustic studios and experimented with digital sound synthesis as a scholar of the Fulbright Fund (1966) at the University of Illinois. In 1968 he joined Luis de Pablo in Spain and set up the group Alea. A composer-researcher at the University of Madrid (1969-1973) and then in various universities in North America (1974-1977) and Europe (from 1982), Horacio Vaggione was in residence at Ircam (Fractal C, 1984; Thema, 1985), at the DAAD in Berlin (1987-1988), before becoming lecturer at the University of Paris VIII (1989) and then research director at the École Doctorale Esthétique, Sciences et Technologies des Arts at the University of Paris VIII (1993). His output consists mainly of electro-acoustic compositions (Octuor, 1983; Préludes suspendus III,2009; Points Critiques, 2011), mixed music (Tar, 1987; Taléas, 2004) and purely instrumental music (Tahil for piano, 1992). Horacio Vaggione includes computer technology in his compositional processes, developing ideas of stratification, figuration, articulation, morphology and singularity.