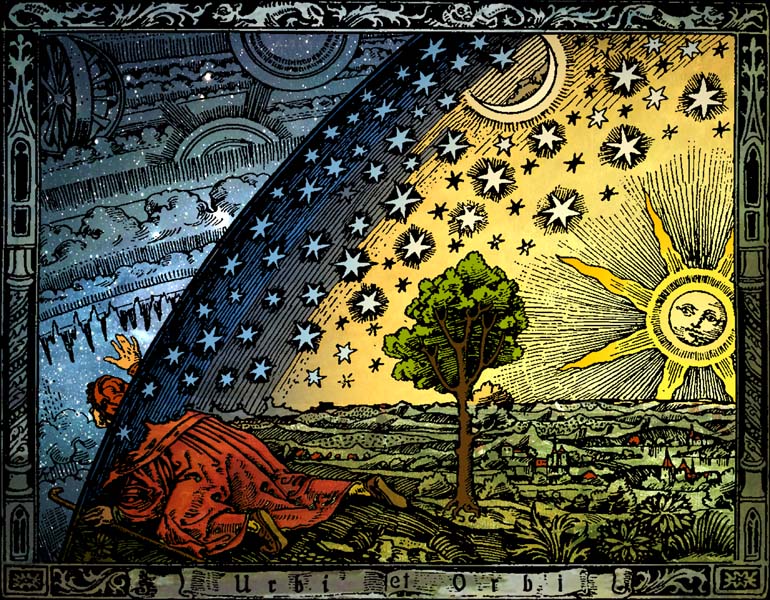 Bourges – April 23 / May 22 2015
As part of the Art & Science Days, Musinfo proposes to composers and artists from around the world to participate in the call for a sound or multimedia work, following the tradition that began in Bourges several years ago.
This year the call is extended to audiovisual works on a support.
Theme: Music and light
The subject of this call is the relationship between science and arts in general and the link between light and sound in particular. The works must either take their inspiration from scientific knowledge, or apply this knowledge in their compositional process.
Categories:
Two categories of works will be accepted:
1) sound works - stereo or multitrack
2) multimedia works - audiovisual
Diffusion of the works:
The selected works will be presented either during the concerts for the sound works, or during listening sessions in a sound installation called Magic Boxes for the multimedia works, all during the Art & Science Days 2015 (JAS 2015) in Bourges (1-4 June).
Participation requirements:
• This project is open to any composer, performer and sound artist.
• Any work that does not deal with the theme will not be played.
• The duration of the work must be between 3 and 5 minutes maximum.
• The work must be free of any rights of reproduction and distribution under the obvious subject to copyright.
• The multitrack or stereo work (non compressed aiff format) without an interpreter, or the multimedia work (mov or avi format) should be sent exclusively via internet using www.wetransfer.com to This email address is being protected from spambots. You need JavaScript enabled to view it.
• The work will be kept in the International Sound Archives of Musinfo.
Participation in this project is approval of these terms and conditions.
Date:
• Deadline for sending the work via www.wetransfer.com - May 22, 2015 midnight
• At the same time, you should send by email your program notes, biography and photograph.
contact :
This email address is being protected from spambots. You need JavaScript enabled to view it.
http://www.musinfo.fr/index.php/en/creation/call-for-work/2015-call-for-work
---
Selected works
lieu
installations
auteur
titre
conférence
concert
White
Medium
Black
1 juin
3 juin
1-6 juin
1-6 juin
1-6 juin
Alexis Fernando
Untitled#1
X
Antas Linda
All That Glitters
X
Ardia Alfredo
Processi
X
Ballora Mark
Growth of the Universe (in log time)
X
Beller Greg
Shinagawa Sonification 7
X
Borza Adrian
Fractus II
X
Bucsis Julius
Inverted Rainbows
X
Chan Chin Ting
Of Metals and Electrons
X
Cheng Hippocrates
Time of the eternal light
X
Courtis Alan
Hamiltonian Awn
X
Cowell Paul
Haloscope
X
Deblonde Gaelle
Ele[k]tronic Elegy
X
Dixie Treichel
Martian Evening
X
Elezovic Ivan
Drawing Noise
X
Farulla Angelo
PHONOSYNTHESIS
X
Gorandi Damien
Naturaleza profunda
X
Hadjigrudev Vasil
Zunshine
X
Hernandez Brian
F.A.K.
X
Herring Andrew
[Uunttd]
X
Hill Andrew
Phase
X
Hogan Lisa
Autoimmune
X
Hunt Joel
R for strings and hammers
X
Insana Salvatore
Light strategies
X
Jensen Marc
Correlations
X
X
Kokoras Panayiotis
Anechoic Spin
X
Kollias Phivos-Angelos
And if (s)he left off dreaming about you...
X
Kuljuntausta Petri
Black Groove
X
Lossnick Georg
Der Fluch des Lichts
X
Morris Jeff-sound
Zur Elektrodynamik bewegter Musik
X
Morris Jeff-video
Harmonies (They Spin)
X
Moussong Aures
Iridiscences
X
Oehlers Paul
Phreximus
X
Payri Blas
Energía gris metálico
X
Rodriguez Nicolas
El primer elemento
X
Santillan Paola
ONEIROPHRENIA
X
Scordato Julian
Constellations
X
X
Searle Oliver
Urban Beethoven II
X
Sink Phillip
To See in Color
X
Snow David Jason
Optimal harmonic fidelity control
X
Stine Eli
Ring | Axle | Gear
X
Sver Martina
Star formation
X
Swilley Daniel
Absolute Zero
X
Tascon Rodrigo
Fluid
X
Taylor Phil
Optical Pulsars
X
Vanderburg Kyle
Cascades
X
X
Varona Yaiza
Northern Lights
X
Wang David
Birth of light
X
Wang Jing
Enigma
X
Warren Kristina
Stainless Steel
X
Wright
The Reverse Color Organ
X
X
Wu James
I live in New York City
X
Zanata Roberto
Force
X